UK hands RAF Search & Rescue air operations to Maritime Agency and Bristow Helicopters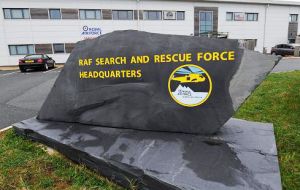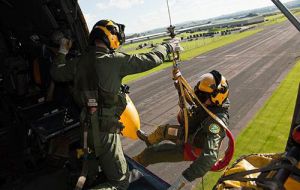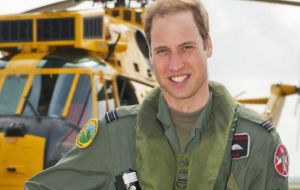 More than 74 years of continuous Royal Air Force UK search and rescue (SAR) air operations drew to a close this month, as the Service handed over SAR duties to the Maritime & Coastguard Agency and Bristow Helicopters Ltd. SAR operated mostly in the UK, Falkland Islands and Cyprus.
Since their introduction more than 30 years ago, the RAF's famous yellow Sea Kings and their crews have saved tens of thousands of lives and continued to stand by on duty 24-hours-a-day until 4 October, when the final operational flight landed at Royal Marines Base Chivenor in Devon.
The handover marked the end of more than 74 years of continuous SAR air operations by the RAF in the UK, during which SAR personnel have been awarded six George Medals, more than 50 Air Force Crosses and Medals, and more than 90 Queen's Commendations for Bravery or Valuable Service in the Air.
Official RAF SAR statistic record-keeping only began in 1983, but since then the RAF's six SAR units have completed 34,025 callouts and rescued 26,853 persons in distress.
Chivenor was the last SAR base to hand over responsibility to Bristow Helicopters Ltd, which will provide crews and helicopters to maintain SAR duties under Maritime & Coastguard Agency management. The RAF's final search and rescue air operation took place on 4 October, after Devon & Cornwall Police asked for assistance in taking a 38-year-old-man found unconscious on Ilfracombe Beach to a hospital.
Officer Commanding 22 Squadron Wing Commander 'Sparky' Dunlop said: "As we commemorate the end of the RAF SAR Force, we reflect on the end of a long tradition of RAF personnel who launched aircraft that safely flew and efficiently searched for, then rescued, those in distress around the clock, 365-days-a-year."
RAF Search and Rescue Force Commander for the UK Group Captain Steve Bentley said: "It is with enormous pride that we remember the RAF's life-saving achievements since rescue operations began in 1941. Thousands of lives have been saved and individuals reunited with their loved ones through rescue missions often flown in the most difficult and extreme conditions."
While RAF SAR air missions in the UK have come to an end, a small number of Sea King crews will continue to train at Chivenor to prepare them to provide cover for aircrew stationed in the Falkland Islands.
A little bit of SAR history tells us that during the first two years of the Second World War, Britain had no coordinated air-sea rescue units, just 28 marine craft launches but no dedicated air-sea rescue aircraft. The Marine Craft Section came into being on 12 April 1918, only 11 days after the formation of the RAF on 1 April 1918.
As a result of the shortcomings of rescue provision the Directorate of Air Sea Rescue was formed on 6th February 1941 at an emergency meeting chaired by Air Marshal Sir Arthur 'Bomber' Harris.
Aircraftsman Thomas Edward Shaw, better known as Colonel T E Lawrence of Arabia, was involved in the development of the 100 series High Speed Launch used for rescues by the RAF extensively through the war years.
By the end of the Second World War more than 13,000 lives had been saved from the seas around Britain, of that total, 5,721 were aircrew, 4,665 non-aircrew, including 277 enemy airmen.
The most highly decorated Air-Sea Rescue pilot was Flight Lieutenant Tom Fletcher who saved more people than any other airman in World War Two. He was awarded a Distinguished Flying Medal for battling enemy fire and strong winds to pull a Spitfire pilot to safety out of a minefield in the English Channel and later had a Bar added to it, for saving German sailors adrift in the dark.
The first peace-time RAF SAR Helicopter Squadron exclusively using helicopters was No 275 Squadron re-organized in 1953 at RAF Linton-on-Ouse. The unit was the first to paint their aircraft yellow with the words 'RESCUE', in black on the fuselage. The Sea King became the sole helicopter type to perform UK SAR helicopter duties after the Wessex was retired in the early 1990s.