Brazil leaves Selic rate unchanged at 14.25%; inflation the target but with no timetable
Thursday, October 22nd 2015 - 07:09 UTC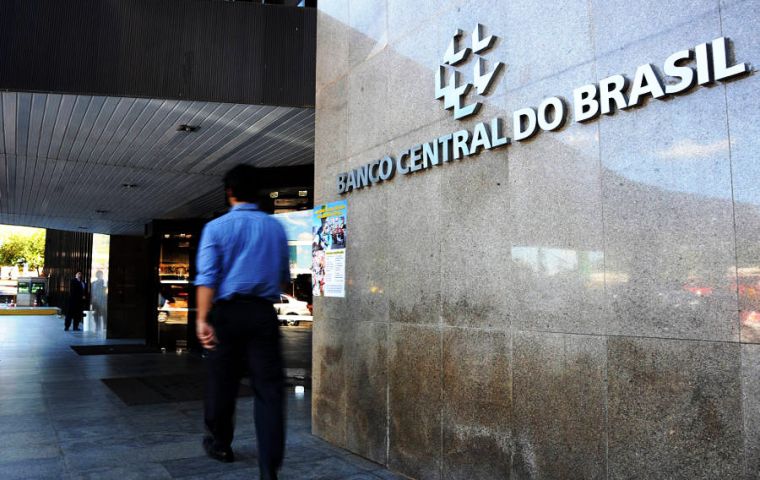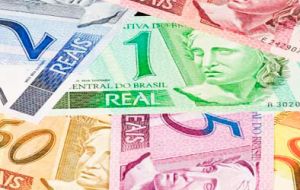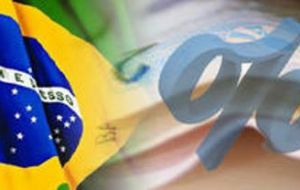 Brazil's central bank kept interest rates on hold on Wednesday, for a second straight month despite a jump in inflation expectations. The decision not to raise rates will give a breather to President Dilma Rousseff, who is fighting for her political survival amid the country's worst economic and political crisis in 25 years.
In a unanimous vote, the central bank's monetary policy committee, Copom, kept the benchmark Selic rate at 14.25%, a nine-year high.
However the central bank did not entirely rule out a rate hike in the future.
The bank reiterated that rates will remain on hold for some time, but removed reference to a self-imposed goal of bringing inflation back to the 4.5% official target in late 2016.
Instead the bank said it was focused "on the horizon relevant for monetary policy." "Copom stresses that monetary policy will remain vigilant to achieve that objective," the bank added.
Analysts interpreted the changes to mean the bank could raise rates if a weaker Real further contaminates inflation expectations. Most agree the chances for a hike remain slim.
"The return of the 'vigilant' expression ... leaves the door open for an increase, although that would be unlikely," economists with Banco Fator wrote in a note. The central bank is betting that a recession will cool inflation.
A sharp drop in investment and dwindling confidence threaten to push the economy into a projected recession of 3%, according to multilateral organizations and surveys of economists.
Capital Economics said that it expects inflation should start to grind lower next year, but "the crisis that has engulfed both President Rousseff and the president of the Lower House, means that the risks to the outlook are unusually high. Congressional gridlock makes it virtually impossible to make progress tackling Brazil's gaping budget deficit".
Likewise "our view is that the Selic will remain at its current level throughout this year and the early months of 2016. Either way, however, there's no room for the central bank to loosen policy to support an economy that is now in the midst of its longest recession since the 1930s".
Until recently some economists had argued the central bank should follow the steps of fellow emerging market peers Russia and Turkey and opt for a "mega" rate hike to head off a looming currency crisis.
The wild swings of the Brazilian Real in recent months have raised inflationary pressures.Central bank chief Alexandre Tombini has acknowledged that the weaker Real is a threat to the institution's prime goal of containing inflation, but says the price swings may be temporary and that the bank will not change its strategy for now.
Despite the recession, inflation has risen to near 10%, its highest in more than a decade.