Falklands contract seasonal foreign workers to boost dwindling local force
Friday, October 23rd 2015 - 08:01 UTC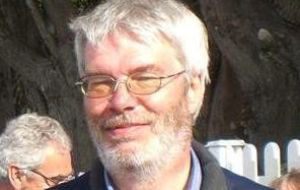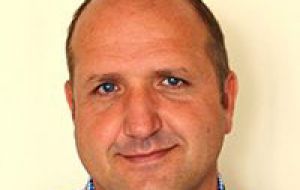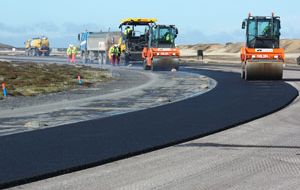 A group of road workers are expected to start arriving in the Falklands Islands in early December to boost the dwindling local force. Falklands' Director of Public Works Colin Summers said that efforts to obtain agency workers were progressing well with up to nine workers sourced to be split between the FIG Highways Section and the Quarry.
The workers are predominantly from the Philippines and are being sourced through the Falkland Islands Company Ltd (FIC) who will also provide accommodation within the agreed fee.
MLA Gavin Short who has championed the drive to bring the road gangs up to a full complement said that while the process had not gone as quickly as perhaps everyone would have liked, "I am happy that we are just about to start seeing some results."
He said he also very much liked the idea that a locally based company, "have stepped up to the plate and are supplying the workers for us."
MLA Short said the agency worker situation was a stopgap measure to get through this season and would be reviewed early next year.
"The labor situation is far from clear as we really do not have a good picture of what might happen after the oil exploration round is over. Using agency workers whilst being expensive, gives us the flexibility to re-shape the model fairly quickly if we do find that there are a number of suitably qualified people on the market and wishing to join us."
MLA Short explained that a more permanent solution involving longer term contracts might mean that locals would not be able to access jobs and find themselves unemployed and other problems could flow from that.
Mr. Summers said that the relevant Government section heads had reviewed CVs from candidates and those believed to have the correct skills to complement the existing workforce had been selected.
"They are currently undergoing required checks and will begin to arrive in December. The workers will be based on both the East and West Falkland as required staying at the road camps when necessary", pointed out Summers.
Road re-building and maintenance contracts have been set up on both East and West Falklands with local companies PJ McKay & Son and JK Construction respectively which reduces the work load for the Government road gangs.
However road maintenance across the network has fallen behind in recent years due to a lack of work force.
In the last five years more than 69,000 tons of capping has been processed and laid on the MPA Road and more recently two haulage contractors have been involved in this work. £400,000 per year has been allocated over the next five years for the recapping of the MPA. (PN).-