Monsanto in the dock? possible mass tort civil action against glyphosate
Sunday, October 25th 2015 - 10:16 UTC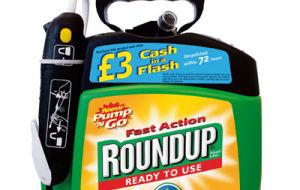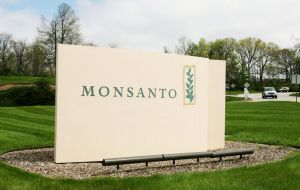 Personal injury law firms around the United States are lining up plaintiffs for what they say could be "mass tort" civil actions against agrochemical giant Monsanto that claim the company's Roundup herbicide has caused cancer in farm workers and others exposed to the chemical.
The latest lawsuit was filed in Delaware Superior Court by three law firms representing three plaintiffs.
The lawsuit is similar to others filed last month in New York and California accusing Monsanto of long knowing that the main ingredient in Roundup, glyphosate, was hazardous to human health. Monsanto "led a prolonged campaign of misinformation to convince government agencies, farmers and the general population that Roundup was safe," the lawsuit states.
The litigation follows the World Health Organization's declaration in March that there was sufficient evidence to classify glyphosate as "probably carcinogenic to humans."
"We can prove that Monsanto knew about the dangers of glyphosate," said Michael McDivitt, whose Colorado-based law firm is putting together cases for 50 individuals. "There are a lot of studies showing glyphosate causes these cancers."
The firm held town hall gatherings in August in Kansas, Missouri, Iowa and Nebraska seeking clients.
Monsanto said the WHO classification is wrong and that glyphosate is among the safest pesticides on the planet.
"Glyphosate is not a carcinogen," company spokeswoman Charla Lord said in an emailed statement. "The most extensive worldwide human health databases ever compiled on an agricultural product contradict the claims in the suits."
Roundup is used by farmers, homeowners and others around the globe and brought Monsanto US$4.8 billion in revenue in its fiscal 2015. But questions about Roundup's safety have dogged the company for years.