Japanese company acquires part of Petrobras gas distribution unit
Tuesday, October 27th 2015 - 07:43 UTC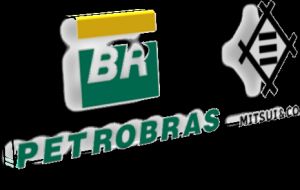 Japan-based Mitsui has signed an agreement with Petrobras for partial acquisition of shares in the latter's natural gas distribution unit Petrobras Gás (Gaspetro) for about R$1.9bn ($489m).
Through Mitsui Gas, Mitsui is set to acquire 49% of shares in Gaspetro which has equity stakes in local gas distribution companies (LDCs) in 19 Brazilian states.
Mitsui Gas with equity interests in LDCs in seven states was acquired by Mitsui in 2006 and since then the companies worked to improve the gas distribution infrastructure in Brazil.
According to the company, the acquisition of Gaspetro shares will increase the number of states served by gas companies in which Mitsui Gas has an equity interest to 19.
The gas distribution business in the country comprises regional monopolies based on the concessions that are granted by state governments.
Distribution companies develop the gas distribution infrastructure in their service areas in each state including gas pipeline networks, as part of concession agreements signed with the governments.
Gas purchased from Petrobras would be supplied by the companies to power stations and general industrial and commercial users, as well as residential consumers. Gaspetro's portfolio covers several regions, including central, northeastern, and southern Brazil.
Mitsui acquired an equity interest in Companhia in December 2014 and is currently engaged in gas distribution operations in eight Brazilian states.