Frustration with CCAMLR meeting: no advance on conservation proposals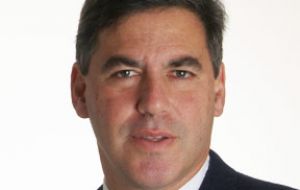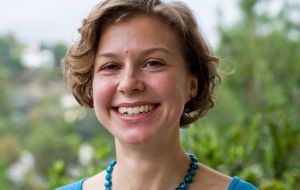 The 34th meeting of the Commission for the Conservation of Marine Living Resources closed Friday in Hobart, Tasmania with the unexpected emergence of China as a supporter for a revised Ross Sea MPA. The Antarctic and Southern Ocean Coalition (ASOC) described the Commission's slow progress to live up to its conservation responsibilities as "challenging".
"Though China's late support for the Ross Sea MPA is a positive sign, this year's failure to approve any significant conservation proposals indicates the continued stagnation towards advances in marine protection. CCAMLR failed to pass a single important measure to enhance conservation – its primary responsibility," said Mark Epstein, Executive Director of the Antarctic and Southern Ocean Coalition (ASOC).
CCAMLR was unable to achieve consensus on a range of issues including climate change, vessel oversight and protection of key species such as krill, a main food source for penguins and whales. In particular, CCAMLR has failed to increase the automatic reporting times for vessel locations in the krill fishery, a key measure that would increase transparency and assist in the scientific analysis of fisheries, despite growing commercial interest.
Claire Christian, ASOC's Secretariat Director noted that, "climate change is already having a measurable impact on Antarctica, yet CCAMLR cannot agree to a non-binding resolution to incorporate more climate change information into its decision-making processes. The United Nations Framework Convention on Climate Change (UNFCCC), where nations will attempt to create a new international agreement on climate change, is fast approaching. Organizations such as CCAMLR must also do their part to address this crucial issue."
Epstein stated that ASOC will increase its efforts in the coming year to work with CCAMLR and its Member states to ensure the Commission returns to its mandate as a vanguard of global ocean governance.
In its role as the representative of global environmental NGOs at the CCAMLR meeting, ASOC presented seven papers, including on: climate change, marine protected areas, the Polar Code, and illegal, unreported, and unregulated (IUU) fishing.
ASOC was founded in 1978 and is the only non-governmental organization working full time to preserve the Antarctic continent and its surrounding Southern Ocean. A coalition of over 30 NGOs interested in Antarctic environmental protection, ASOC represents the environmental community at Antarctic governance meetings, such as the ATCM and CCAMLR and works to promote important Antarctic conservation goals.
Read more: http://www.asoc.org