Cruise season 2015/16 in Uruguay takes off 6 November; 170 calls expected
Thursday, November 5th 2015 - 06:51 UTC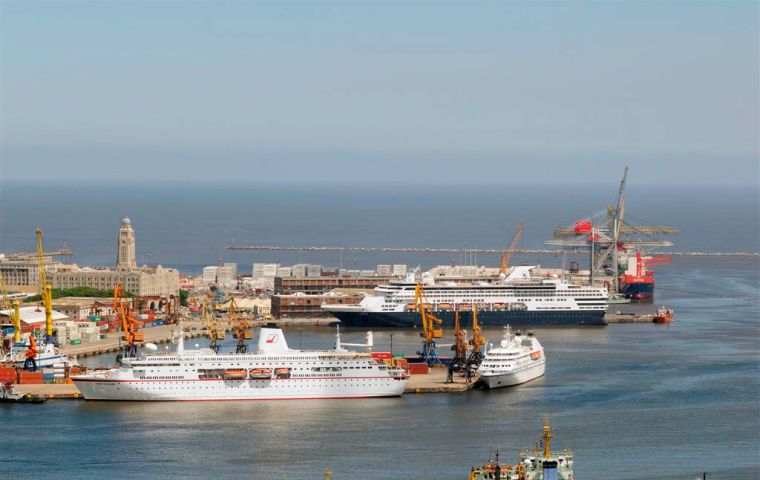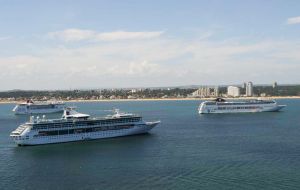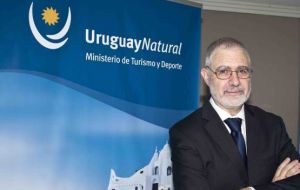 Uruguayan Tourism ministry officials announced that the country expects 170 calls from cruise vessels this coming season which is scheduled to begin 6 November and extend until 10 April 2016.
Deputy minister Benjamin Liberoff said that all is ready for the coming season following a raft of meetings with officials from the different ministries and other government offices, plus representatives from the private sector involved in the industry.
Montevideo is expected to receive 109 calls of which three will stay overnight and during 22 days two cruise vessels will be docking simultaneously and three on an exceptional day.
Another 61 calls will take place at the Atlantic sea resort of Punta del Este, with one staying overnight, two visiting vessels on sixteen days and a three-vessel day.
Although the number of calls is lower than in previous seasons, Uruguayan officials attribute the situation to claims of excessive costs operating in ports of neighboring countries, Argentina and Brazil.
Last season, 2014/15, Montevideo received 108 calls with 201.000 cruise passengers and Punta del Este, 64 calls and 131.000 visitors
"Uruguay in that respect is privileged, we are more responsive to the industry, we have an excellent dialogue with the cruise companies, and evidence of this is that Montevideo has also become a port of transfer for passengers, meaning we are an arrival and departure point", said Liberoff.
Finally it was announced that the official launching of the season will take place on 4 December in Montevideo with the arrival of the Zaandam and the Norwegian Sun. Likewise in Punta del Este on 14 December MSC Splendida will mark the day.