Brazil truckers announce strike, and roadblocks, scheduled to begin Monday
Saturday, November 7th 2015 - 08:02 UTC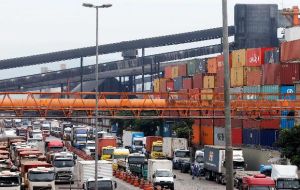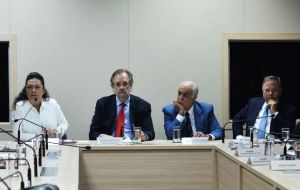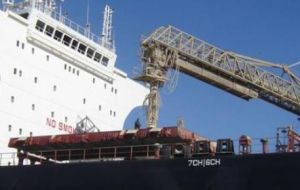 Independent truckers have called for roadblocks across Brazil starting Monday in a repeat of the two-week strike that delayed grain and meat transport in late February and early March. However it remains unclear how much support the strike movement has.
The National Transport Command is working independently of truckers' unions but has 27,500 likes on its Facebook page. That doesn't seem like much but, of course, it doesn't take that many truckers to block a highway.
The freight industry has taken a big hit with the dramatic slowdown in the Brazilian economy — it's pegged to contract 3% in 2015 — and surging inflation, currently running just under 10%. The National Transport Command has a bucket list of demands to help ease the impact on truckers, including lower diesel prices, minimum freight rates, fixed salary scales and subsidized credit.
However, there appears also to be a political element to the movement. In its communiqué issued last week, the group said it counts on the support of the principal popular movements seeking the impeachment of embattled Brazilian president, Dilma Rousseff.
According to local press reports, the government has talked to the main truckers unions and is hopeful that the stoppage won't be as effective as the one in late February and early March, which slowed the delivery of soybeans at port to a trickle for around a week.
It is now low season for soybean exports, but Brazil is in the middle of exporting record volumes of corn. Ship lineups indicate over 5 million metric tons of corn are due to be shipped this month.