Another can of worms in Petrobras: 1.2bn dollars for a century old Texas refinery
Tuesday, November 10th 2015 - 06:49 UTC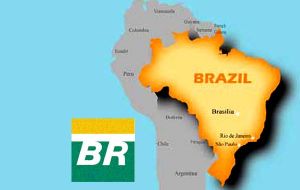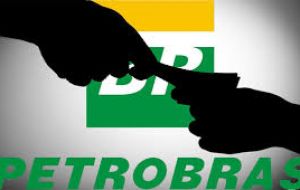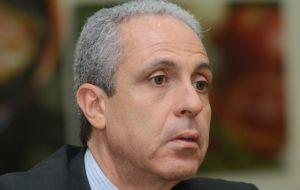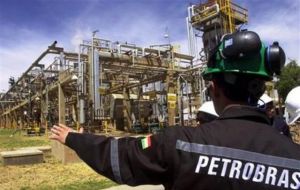 Brazilian officials are investigating allegations that Petrobras overpaid hundreds of millions of dollars for the Pasadena, Texas, refinery and funneled money into a massive kickback scheme that's led to dozens of convictions and arrests and fueled calls for the impeachment of president Dilma Rousseff, who chaired the company until 2010.
One of prosecutors' first major discoveries in their ongoing investigation was that Petrobras overpaid in its purchase of Pasadena Refining Systems Inc. in a series of transactions dating back to 2006.
Brazil's largest company paid about $1.2 billion for the nearly century-old refinery complex - almost 30 times the amount the Belgian company Astra Oil purchased it for in 2005, according to Brazilian prosecutors and court records. Petrobras itself is one of the world's largest refiners.
The Pasadena refinery on Red Bluff Road is Petrobras' only U.S. refinery with a production of more than 100,000 barrels per day and more than 500 contract and permanent employees.
One former executive has admitted to being offered a $1.5 million bribe to allow the Pasadena deal to go through, records show, and Brazilian prosecutors are investigating whether politicians also received kickbacks from the purchase.
"We were absolutely dumbfounded, not to mention extremely concerned, by what we found," Marinus de Vries Marsico, a prosecutor at Brazil's Federal Accounts Court said of the Pasadena deal in an interview with the leading Texas daily Houston Chronicle.
"There were such flagrant, indefensible irregularities that it was easy to see what a catastrophic deal it was."
He and other Brazilian investigators say Petrobras contracts worldwide were systematically overinflated by corrupt former executives and a "cartel" of construction companies that skimmed off money for themselves and paid off politicians, lobbyists and money launderers.
In corporate filings and news statements, Petrobras spokesmen claim the company is a victim. In an April 2015 filing with the U.S. Securities and Exchange Commission, Petrobras estimates that the company overpaid more than $2.5 billion in "capitalized costs" for "the acquisition of property, plant and equipment in prior years."
Petrobras states in the filing the money was used to fund "improper" payments to political parties, public officials, contractors, former Petrobras employees and "other individuals involved in the payment scheme."
Petrobras, which has a U.S. subsidiary called Petrobras America Inc., reported in the April 2015 filing that it was subpoenaed by the U.S. Securities and Exchange Commission in November 2014, and is cooperating with the agency's request. It's unclear from Petrobras' disclosure whether the SEC probe specifically focuses on the Pasadena deal or how the refinery's operations could be impacted. SEC officials declined comment.
The revelations have seized the public's attention and generated massive protests in Brazil. But the Texas refinery's role in the scandal has gotten scant attention back in Pasadena.
Baltimore-based Crown Central Petroleum erected the refinery in 1920 in what was then a rural community covered by strawberry fields. Crown furnished the city with its first firefighting equipment and employed enlisted men waiting to deploy during World War II.
But later the refinery became the site of a bitter labor dispute that included a yearslong lockout. In 1998 it paid a $1 million fine for air quality violations - then a Texas record.
In January 2005, Belgian group Astra Transcor purchased the refinery for $42.5 million and later reached out to Petrobras about a partnership, Brazilian court records show.
That year, a Texas-based consulting firm hired by Petrobras assessed the refinery's value at $126 million. But Petrobras then did its own estimate of the refinery's value and pegged it at $745 million. "Petrobras then adopted this result as the basis for the offers it presented" to Astra, Brazilian court records show.
Petrobras initially paid about $431 million for its 50% stake in the refinery and in a trading company that would hold the right to sell the refinery's products, according to the Brazilian court records.
Petrobras America Inc. partnered with Astra Oil Trading NV, and two other interrelated companies - Astra GP Inc. and Astra Tradeco LP LLC - in the deal, according to a U.S. federal court records. But the partnership soon turned sour.
To settle the contract dispute, Astra officials went first to an arbitration panel and then to US federal court to invoke contract rights to try to force Petrobras companies to buy them out, U.S. federal court records show. The parties fought over what Houston-based U.S. District Judge Ewing Werlein Jr. described as "strategic vision" in a related 2010 U.S. federal court record. One Astra executive sent a 750-page email detailing "significant problems" with the joint venture.
Petrobras eventually agreed out of court to pay another $820 million, Brazilian court records say.
That meant Petrobras paid about $1.2 billion to Astra for the Pasadena refinery, including its initial investment and the settlement payments, according to Brazilian court records.
Brazilian auditors later concluded that a handful of former Petrobras executives were responsible for the overpayment in Pasadena and ordered that $792 million be returned to Petrobras.
Marisco said the Brazilian criminal probe of the Pasadena refinery deal began in 2013, and offered "a first indication of the high level of corruption in Petrobras' activities."
Marsico said he and his colleagues will investigate the link between Petrobras and Astra, the company on the other side of the "pernicious" Pasadena sale, to see if anyone else should be held accountable.