Argentine analyst says 8% decide their vote on Election Day
Saturday, November 14th 2015 - 12:48 UTC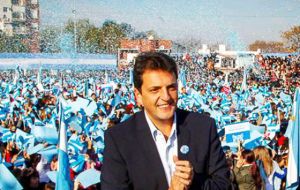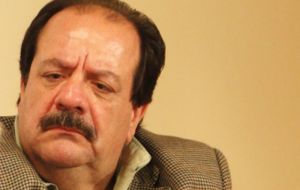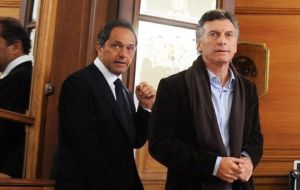 There is an 8% of voters who decide on ballot day whom they prefer and will support, and "they definitively decide the election, even more when it's a runoff", according to Jorge Giacobbe an Argentine political pollster and analyst.
Consulted ahead of Sunday's presidential debate between incumbent Daniel Scioli and opposition candidate Mauricio Macri, Giacobbe said it was clear people wanted a change and a majority of Argentines favored voting against Cristina Fernandez and Kirchnerism.
However the clue are the five million votes of Sergio Massa, third ranked in the 25 October first presidential round, when none of the two leading candidates managed 45% of ballots or 40% plus a ten-point difference.
"I believe there is a majority of Massa voters who will support Macri. But one thing are the Massa votes in Cordoba and another those in La Matanza, a Buenos Aires province district, who really believe Scioli is the only one capable or reining the province, and not some other hopeful".
Likewise Giacobbe said it was in "Scioli's interest that less voters turn out on 22 November when the runoff, while for Macri the opposite is best, the more voters the better so he can overtake the small difference he experienced in October".
But above all "we must remember that 70% of voters act on a rather reasonable logic, while for 30% it's like choosing between Frankenstein and the wolf man, since they do not like or feel comfortable with any of the two candidates".
Giacobbe also recalled that despite what opinion polls might be indicating, experience shows that in runoffs the difference is normally just a few percentage points, no matter the candidates, "probably the only recent exception was in France when president Jacques Chirac was reelected by beating Le Pen by a three to one difference".