Petrobras splinter union refuses to end strike and calls members to abandon offshore vessels
Wednesday, November 18th 2015 - 08:22 UTC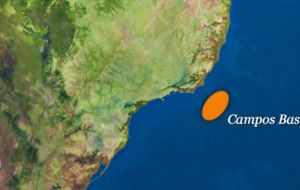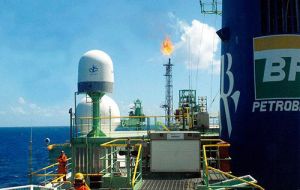 Brazilian oil workers union local responsible for the bulk of the country's oil and gas output told its members on Tuesday to abandon Petrobras vessels operating in the Campos Basin, Brazil's most productive oil district.
The action by the local, Sindipetro Norte Fluminense, defied its national federation FUP, which on Friday recommended members to accept a contract offer from Petrobras, and end a two week strike.
Members are demanding Petrobras pays for all their days on strike, rather than the half offered by company negotiators, and to expand the scope of a union-management committee being established to review Petrobras budget cuts and planned asset sales.
Petrobras on Tuesday agreed to talk about compensation for days on strike, FUP said in a statement. "We want to see if Petrobras can maintain production without our people," said Tezeu Bezerra, a SindipetroNF leader.
SindipetroNF members on 51 offshore units, including production platforms, drill-ships and support vessels, voted on Saturday against accepting the offer, the union said. Many have been on board their vessels since the strike started, the union said.
The Campos Basin is responsible for 64% of Brazil's oil output and 34% of natural gas output, the vast majority from Petrobras offshore platforms.
Petrobras last week offered workers a 9.53% wage hike and promises that the union-management committee will present a report on possible increases in investment to the government and board of directors within 60 days.
Petrobras has slashed nearly $100 billion from planned five-year investments to trim nearly $130 billion of debt, the largest in the oil industry.
On Tuesday Petrobras said its Brazil oil production is being cut by about 100,000 barrels a day, about 4.8% of pre-strike output. Earlier in the strike, which is the most disruptive suffered by Petrobras in 20 years, output was cut by about 13%, according to Petrobras.
But the union argues that Petrobras is under-reporting production cuts, which have been as high as 400,000 barrels a day, or 19% pre-strike output. Petrobras is maintaining output with management-led contingency teams and strike breakers ("scabs").