Rousseff aware of terrorism threat since Brazil is hosting the 2016 Olympics
Wednesday, November 18th 2015 - 08:33 UTC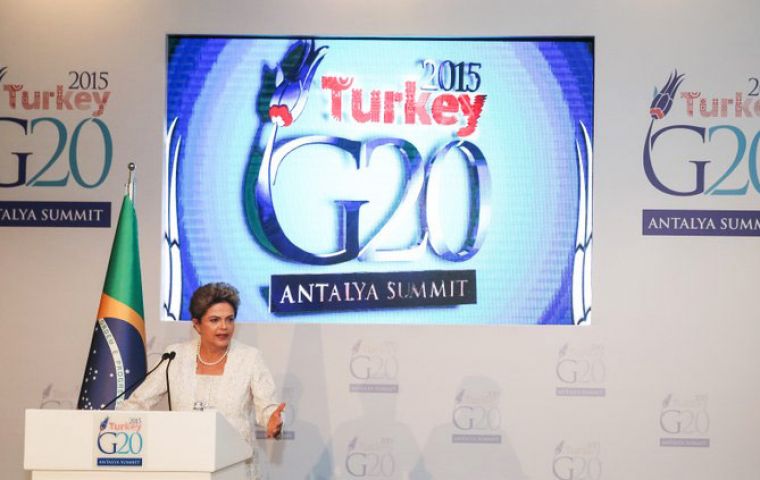 Brazilian President Dilma Rousseff said even when the country is far from the targets of the Islamic State (IS) militant group, it is not completely safe, local media reported. Rousseff commented on the recent terrorist attacks in Paris while attending the G20 Summit held in Turkey, saying that it seems that terrorist groups are more concentrated in the United States and Europe at this time.
She said, however, that does not mean Brazil is completely safe, especially given the fact that the country is to host the Summer Olympic Games next year, and that the Games have in the past been targeted by terrorists.
Therefore, security remains one of the largest concerns for the organization work of the Rio Olympics in 2016, she added.
Rousseff also talked about the reasons for terrorism arguing that it is not fully caused by poverty even though poverty can make recruitment easier for terrorist groups.
The dissolution of state power can also contribute to the rise of terrorism, she said.
"Nobody thinks there is a single cause for terrorism" Rousseff insisted, who also vehemently rejected the connection between terrorism and a single religion.
"No one can label an entire religion as terrorism sponsor, even though some members - but not the religion itself - can turn out to be violent," she said. "It's most unfair and primitive to blame religion for what is happening: all religions predict the good over evil".