Venezuelan military involved in cocaine transport, claims New York Attorney Office
Tuesday, November 24th 2015 - 11:29 UTC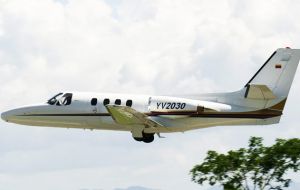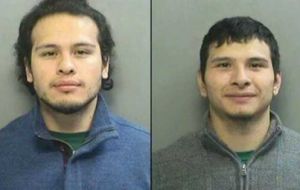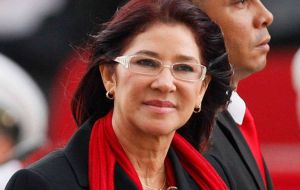 The latest developments in the drug trafficking case with relatives of Venezuela's first lady Cilia Flores indicate that the Venezuelan military is involved in transporting cocaine to Haiti for trans-shipment into the US.
According to the District Attorney's Office for the Southern District of New York, a Cessna Citation 500 aircraft carrying more than 800 kg of cocaine took off from a terminal reserved for government officials at Simon Bolivar International Airport in Caracas on November 8.
Francisco Flores, 29, and Efraín Campos, 30, the nephews of first lady Cilia Flores, and both allegedly carrying Venezuelan diplomatic passports, were among four passengers and two pilots on the Haiti-bound Citation 500.
According to the flight log, the plane was co-piloted by Pablo Urbano Perez, a military official, and Pedro Miguel Rodriguez, a lieutenant-colonel in the Venezuelan Air Force.
Flores and Campos were arrested on arrival in Haiti on charges of conspiring to smuggle cocaine into the United States. They are being held without bail in New York after a federal grand jury handed up an indictment. They have both pleaded not guilty.
The flight log shows the other two passengers were Marco Uzcategui and Jesfran Moreno, who along with the co-pilots are believed to be back in Caracas.
US Drug Enforcement Administration (DEA) agents searched the jet and allowed it to return to Venezuela since US authorities did not have time to produce official charges against the four, despite their apparent involvement in the scheme, according to ABC News.
The aircraft in question is registered in Venezuela to Sabenpe, a waste-management company that has received a myriad government contracts in the past, according to the National Registry of Contractors.
Sabenpe appears registered, but is listed as "inactive."
ABC News reports that the informer who led to the arrest of Flores' nephews claimed that the two regularly flew drugs out of Terminal 4 of Simon Bolivar airport. He also disclosed that they had funneled illicit funds into Maduro's 2013 presidential campaign.
According to El Nuevo Herald, allegations of official involvement in drug trafficking have dogged Maduro's presidency. Among those being investigated are the first lady's son and Caracas judge Walter Jacobo Gavidia; Venezuela's number two, National Assembly President Diosdado Cabello, and Aragua State Governor Tarek El Aissami.
Drug trafficking measures have turned increasingly lax in Venezuela in the last decade and a half, according to analysts consulted recently by Fox News Latino.
Just months into his presidency, late President Hugo Chavez stopped a program that allowed the DEA to fly surveillance and interdiction planes over Venezuelan airspace. In 2005, cooperation between Venezuela and the DEA came to a complete halt.
Today, the DEA estimates that 200 tons of cocaine travel through Venezuela every year. However, according to the United Nations Office on Drugs and Crime (UNODC), the country ranks fourth in the world in terms of cocaine seizures.
The current drug bust is not the first time that issues have arisen involving the first lady's relatives, according to Fox.
Soon after Cilia Flores was elected President of the National Assembly in 2006, she fired 46 employees from the legislative body and hired 47 relatives, a dozen of whom carried the last name Flores.
Cilia Flores, who married President Nicolas Maduro not long after he was sworn into office in 2013, was the first woman to preside over the National Assembly in Venezuelan history. She is also remembered for her tendency to bar the press from the premises, according to Fox.
The arrests of her nephews come as Maduro's government is reeling from an economic crisis marked by triple-digit inflation and widespread shortages that have emboldened its opponents.
Polls suggest that Venezuelans could hand the ruling socialist party its biggest electoral defeat in 16 years in the coming 6 December legislative elections.