A rancher close to Lula da Silva arrested on Petrobras corruption probe
Wednesday, November 25th 2015 - 08:41 UTC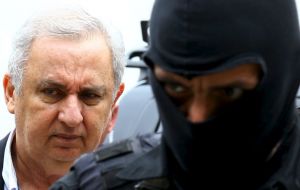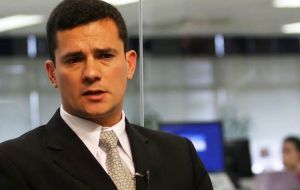 Brazilian authorities working on the country's huge Petrobras corruption probe arrested Jose Carlos Bumlai, a rancher reportedly close to powerful former president Luiz Inacio Lula da Silva.
Federal police said that Bumlai was arrested in the capital Brasilia and immediately taken to Curitiba for questioning by Judge Sergio Moro, who heads the probe into massive fraud centered on oil giant Petrobras.
Moro sought to dampen speculation about Lula himself being caught up in the Bumlai case, stressing "there is no proof that the ex-president was involved in these crimes."
Bumlai, a wealthy rancher said to have advised Lula on the agriculture industry during his 2003-2010 presidency, was accused of involvement in a fraudulent bid for a Petrobras drill ship contract and unpaid loans benefiting the ruling Workers' Party. The biggest of these loans was 12 million Reais (approx 3.4m dollars)
According to prosecutors, those loans from Schahin industrial group were improperly forgiven and then masked with "false payments," with Schahin winning the drill ship contract in return.
The Petrobras scandal, in which executives colluded with politicians and businessmen to rob the company through bribes for rigged contracts, has shaken Brazil. Although President Dilma Rousseff and her predecessor Lula have not been named in the probe, their Workers' Party has come under fire.
Lula's former chief of staff, Jose Dirceu, already in jail for other previous corruption crimes, is one of those accused of involvement in the scheme.