Brazil in shock: a leading senator and billionaire fund manager arrested for obstructing justice
Thursday, November 26th 2015 - 08:23 UTC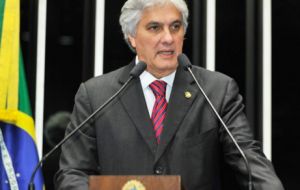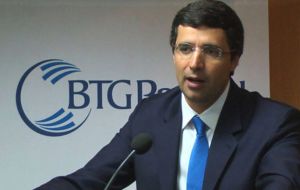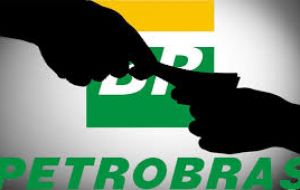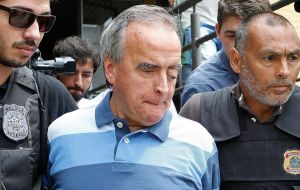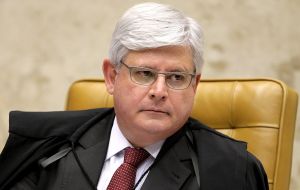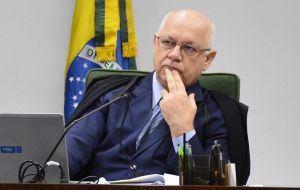 Brazil is in shock following the arrest by police on Wednesday of a senior ruling-party senator and a billionaire investment banker in the intensifying probe of a huge corruption network centered on state oil giant Petrobras.
The arrests targeted one of the most important politicians in the country and one of the richest businessmen, dramatically underlining prosecutors' determination to tear up the old rules that long allowed corruption to flourish in the world's seventh-biggest economy.
Senator Delcidio Amaral, who leads President Dilma Rousseff's Workers' Party in the upper house, was the first sitting legislator to be put behind bars in the widening corruption scandal, although others have been charged.
"He is being held at the police station. The request for preventative detention was made because he was obstructing investigations and there was no other way to prevent him from doing this," a prosecution spokesman said.
Police in Rio de Janeiro also arrested BTG Pactual investment bank CEO Andre Esteves, who is estimated by Forbes magazine to have personal wealth of $2.2 billion, overseeing about $200 billion in assets.
Search warrants were issued for residences and offices in Brasilia, Sao Paulo, Rio and Mato Grosso.
Both men, and a lawyer who was also arrested, are suspected of obstructing investigations into the Petrobras bribes and kickbacks scheme, according to the complaint filed by prosecutors with the Supreme Court, which has to authorize arrests of sitting members of parliament.
According to prosecutors, Amaral was recorded suggesting to the son of the imprisoned former head of Petrobras' international division, Nestor Cervero, that he should not cooperate with authorities.
Amaral told the son that he could help Cervero flee to Spain with payments of about $13,500 a month for his family, court documents show. Cervero has agreed to cooperate with prosecutors in hopes of being given a lighter sentence, which could be as much as five years.
The secret recording shows "a concrete and intense effort by Senator Delcidio Amaral and the banker Andre Esteves to prevent the sealing of a cooperation agreement," Prosecutor General Rodrigo Janot said in the court filing.
The senator's alleged actions were "a grave threat to public order through efforts to guarantee his own impunity," Supreme Court Judge Teori Zavascki said.
The Petrobras scandal, in which executives colluded with politicians and businessmen to rob the company through bribes for rigged contracts, cost the company more than $2 billion.
The political fallout from the probe has, if anything, been bigger. By taking on some of the biggest names in the country, zealous prosecutors have startled Brazilians used to seeing the powerful get away with corruption.
Although Rousseff and her still-influential predecessor Lula da Silva have not been named in the probe, their Workers' Party has come under growing fire.
Amaral's detention came one day after authorities probing the Petrobras scheme arrested Jose Carlos Bumlai, a wealthy rancher reportedly close to Lula da Silva.
Other senior politicians -- including former president and current Senator Fernando Collor de Mello and lower house speaker Eduardo Cunha - face Petrobras- related corruption charges, but unlike Amaral they remain free pending investigation.
Claudio Goncalves Couto, at the Getulio Vargas Foundation, a think tank, said the loss of Amaral would be a major short-term blow to a government struggling to get economic reform measures through Congress.
"When the government is already not working very well and then the central person in the process is arrested, they have to start all over again," he said. But on the plus side, the arrests of such powerful men demonstrate something more hopeful for Brazil, he added.
"The country is changing," he said. "A situation like this shows that it doesn't matter if you are a senator or big banker -- you can go to jail. This is the good news."
The Sao Paulo stock market tumbled 3.12% and the Real was down 1.3%.