Corbyn faces shadow cabinet revolt over Cameron's proposal to bomb IS
Friday, November 27th 2015 - 06:56 UTC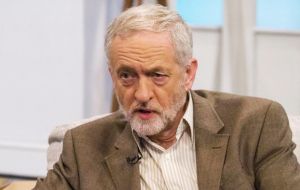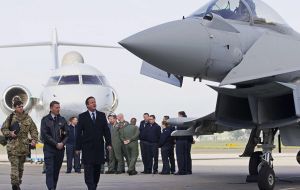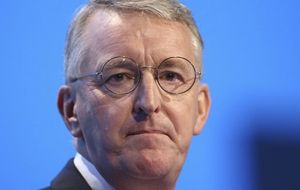 Leader of the British opposition Jeremy Corbyn is facing a shadow cabinet revolt over his announcement that he cannot back proposals for airstrikes in Syria. It comes after David Cameron made his case for extending military action against the Islamic State saying "every day we don't take action is a day ISIL grows stronger".
Mr. Corbyn said while he is "determined to see the defeat" of IS, "the issue now is whether what the Prime Minister is proposing strengthens, or undermines, our national security".
In a letter to MPs, sent after a shadow cabinet meeting, he added: "I do not believe that the Prime Minister today made a convincing case that extending UK bombing to Syria would meet that crucial test.
"Nor did it satisfactorily answer the questions raised by us and the Foreign Affairs Select Committee."
According to media reports only four members at the meeting explicitly backed his stance, while 15 spoke out against his position.
And the letter has angered some who see it as an attempt to pre-empt Monday's shadow cabinet meeting while appealing over the head of MPs to the grass roots members who swept Mr Corbyn to the leadership.
Shadow international development secretary Diane Abbott insisted the shadow cabinet was not entitled to vote down the leader and said she was confident they would come to the "right decision".
"Jeremy appoints the shadow cabinet - not the other way round. You cannot have a shadow cabinet voting down the leader of the Labor Party who has just been elected with the biggest mandate in history."
However, shadow foreign secretary Hilary Benn said Mr Cameron had set out "compelling arguments" for Britain to join other nations in extending airstrikes against IS into Syria.
"I'm very clear in my mind that there's a real threat to the UK from ISIL Daesh.. I think we have a responsibility to take effective action to deal with that threat."
Mr Corbyn has now pulled out of a planned visit to campaign in the Oldham West by-election this weekend in order to deal with the situation.
The Prime Minister has said there would be no vote in the House of Commons unless he was assured there was a clear majority in favor. And with some Conservative MPs still opposed to the plans, he may need support from a significant number of Labor members.