OAS calls for immediate end to violence in Venezuela
Friday, November 27th 2015 - 06:28 UTC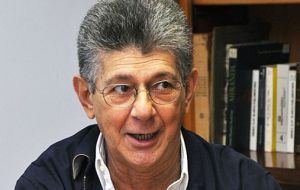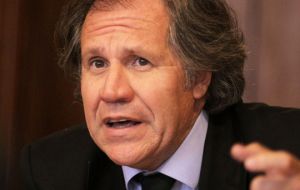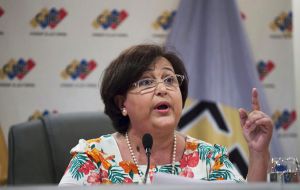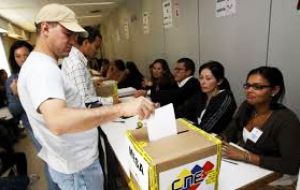 The Organization of American States (OAS), secretary general Luis Almagro condemned the killing in Venezuela of an opposition leader during a political rally ahead of the 6 December legislative election, and called for an immediate end to violence in the country.
Secretary General of Acción Democrática Guarico, Luis Manuel Diaz, was shot several times from a passing vehicle as he stood in the rally's stage next to other opposition political leaders.
"The violent death of any person is a heinous act that we cannot accept. The killing of a political activist, moreover, leaves us all more vulnerable, and signals that we are all real victims, not just potential victims," said Almagro.
He emphasized that the killing of a political leader is a deadly wound for democracy and a succession of violent acts in an electoral process can be a mortal blow to nearly any kind of democracy.
The incident is not an isolated episode, but one that occurred in conjunction with other attacks against other opposition political leaders in a clear strategy to intimidate the opposition.
"The incident has affected the entire society with fear and has shaken the entire international community," said Almagro.
Recently, there have been many complaints of lack of guarantees for the coming election on 6 December and the overall political process, such as the open letter sent by OAS Almagro to the President of Venezuela's Electoral tribunal, CNE, Tibisay Lucena.
"We ask the government to act now, we ask for the end of all violence; we ask that the electoral process be transformed into a celebration and not an exercise of force, violence and fear; we ask for the most absolute guarantees for everyone," added the Secretary General.
To reestablish the climate of peace and respect for the law immediately, Almagro called for an end to "speeches filled with threats and dark forecasts and for the disarmament of any civilian group with weapons, in particular those gangs that depend from government and/or the ruling political party".
Almagro concluded calling for an end to killings, violence and intimidation: "there should not be one more death, one more threat. It is time to put an end to fear and intimidation. Every death in Venezuela today hurts everyone in the Americas."