"Tsunami support" re-elects Gibraltar Chief minister Fabian Picardo
Saturday, November 28th 2015 - 06:45 UTC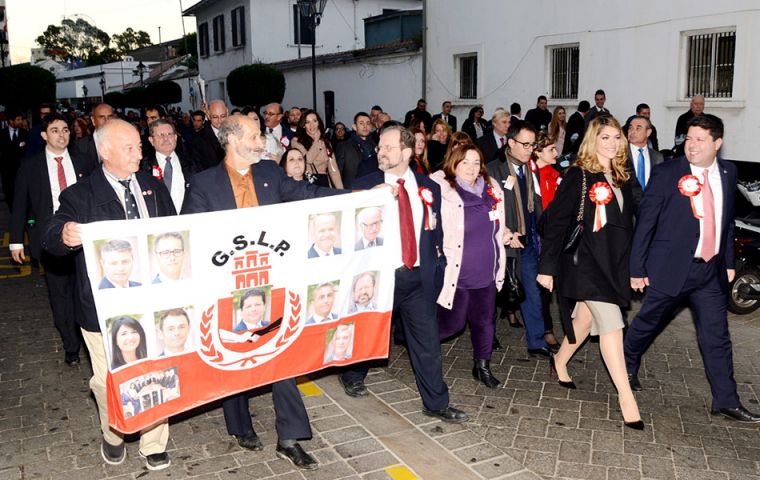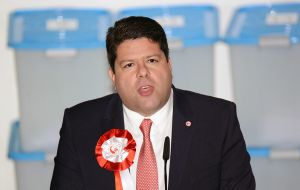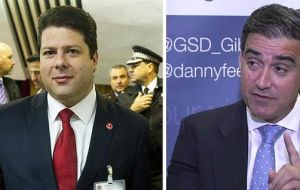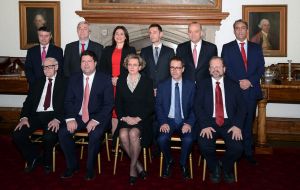 Gibraltar's incumbent Chief Minister Fabian Picardo thanked his supporters for their "tsunami of support" on Friday after he won a landslide victory in a general election.
Picardo's centrist GSLP/Liberals alliance won 68% of the vote over the opposition Gibraltar Social Democrats (GSD), on turnout of 70%, the lowest in 25 years in a territory where over 80% of the electorate normally votes.
The 43-year-old has presided over a relatively prosperous period for Gibraltar, a British Overseas Territory with a 6.7sqkm peninsula on the southern tip of Spain that is home to about 32,000 people.
But he has had several clashes with Spain, which has a centuries-old claim over Gibraltar's sovereignty and until recently imposed sanctions and restrictions.
"To those beyond our shores who have attempted to interfere with our political processes in the past few years, a clear message has been sent," he said. "Our people will never be influenced from outside."
Picardo and Spain's ruling conservative Popular Party have argued over the smuggling of cheap cigarettes from Gibraltar into Spain and the territory's low-tax regime.
There has also been tension over fishing rights in the waters around the Rock, which are claimed by both Britain and Spain.
In his victory speech Picardo included a reference to Britain's forthcoming referendum on EU membership, which could potentially lead to an exit from the 28-member bloc and have serious implications for Gibraltar's economy.
"The people of Gibraltar can see and appreciate the challenges that may await and they know who will best steer them through," he said.
Picardo's win delivered a hefty blow to the GSD, whose leader Daniel Feetham, a barrister and former justice minister, had vowed to rebuild his party's grassroots links with the Gibraltarian community.
Feetham took over the GSD two years ago from Peter Caruana, who was Gibraltar's chief minister for 16 years, and presented a slate that included many new candidates.
"It wasn't our time," he said in an interview on local broadcaster GBC. "But I have held the GSD together and the GSD is not going to go under."
Picardo said politicians should reflect on the low turnout and question why the numbers were down.
"It's irrelevant by international standards but worrying by Gibraltar standards," he said, promising to ensure his alliance reached out in particular to younger voters.