Cameron urges Commonwealth countries to lead the fight against corruption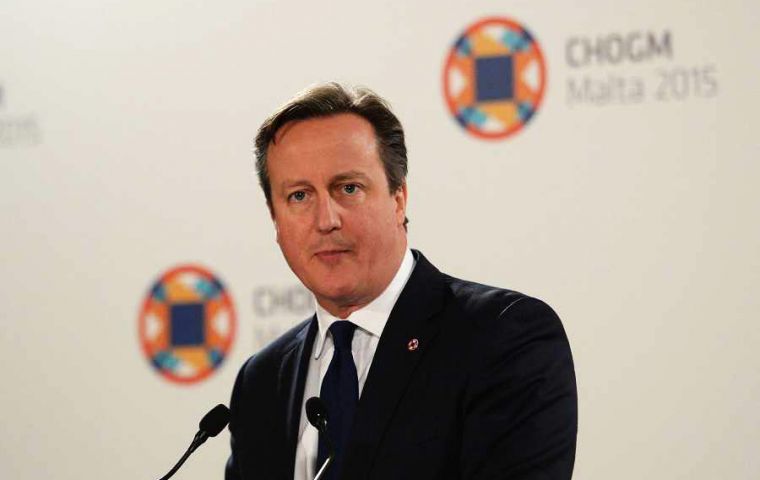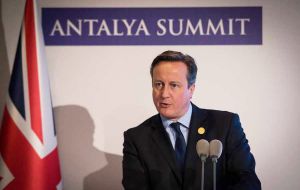 Britain's Prime Minister David Cameron has urged Commonwealth countries to lead the fight against corruption at the summit in Malta, ahead of a landmark conference on the issue in the UK next year.
The Prime Minister brought together nine countries to discuss how to address the challenge of corruption and its role in holding back progress in economic growth and developing peaceful, inclusive societies.
He co-chaired an event with President Khama of Botswana, host country of the Commonwealth's anti-corruption centre, with leaders and foreign ministers from Canada, Australia, Ghana, New Zealand, Trinidad and Tobago, Singapore, and Malta in attendance.
The Prime Minister told attendees that corruption is one of the greatest enemies of our time and that, when it comes to tackling it, the international community has looked the other way for too long.
The meeting focused on three key issues:
1. The importance of anti-corruption in supporting growth, boosting development, ensuring security and protecting the environment.
2. Reasons why anti-corruption hasn't been addressed effectively so far, including the lack of political will.
3. How to tackle the issue in the future, in particular through:

-Transparency, for example company beneficial ownership
-Good Governance and Accountability, for example in sport
-Increased international co-operation, including better law enforcement
Prime Minister Cameron acknowledged that all countries - including the UK - need to do more to tackle the issue at home and highlighted the particular role that the Commonwealth can play as an organization whose members share the same values.
The meeting follows the Prime Minister's calls at the G7 in June and the G20 earlier this month to break the taboo on talking about corruption ahead of the summit in the UK next year.
The 2016 Summit will bring together leaders from across the world, and focus on international action to meet the following key objectives: deterring corruption, ending impunity for those who commit corruption, and supporting and empowering those who have suffered from it.
The UK will invite G20 countries, the leading international organisations in this field including the UN, World Bank, OECD, and IMF, and a wide range of other countries which are leading the fight against global corruption or have a pivotal role to play in strengthening the international response to corruption.
As the Prime Minister said in Singapore, corruption adds 10% to business costs globally and cutting it by just 10% could benefit the global economy by $380 billion every year.
"The UK has been a world leader in the fight to tackle corruption, which is an evil in itself but which also exacerbates other global challenges such as poverty and extremism. Rooting out corruption is crucial to global prosperity and security", said PM Cameron.
He added that "the anti-corruption summit we will host next year will be an important opportunity for the international community to come together and to agree practical action to beat the cancer of corruption."