Petrobras board chairman resigns; apparent disagreements with CEO Bendine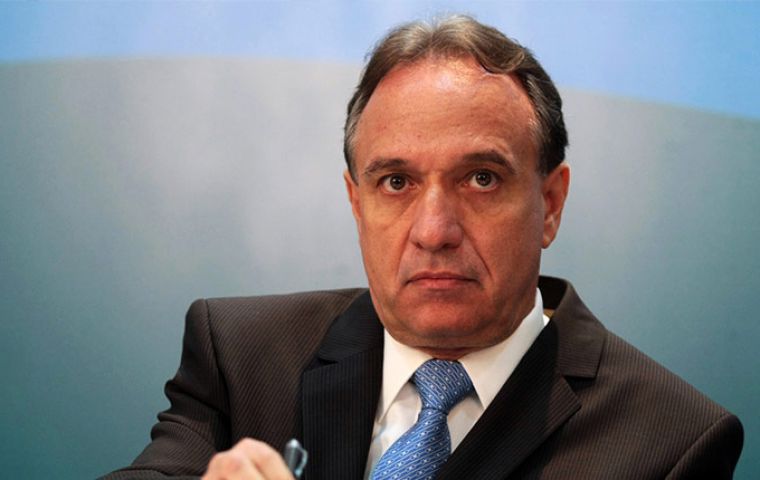 Murilo Ferreira has resigned as chairman of Brazilian state oil company Petrobras, the firm said Monday. Ferreira, the CEO of mining giant Vale, took a leave of absence in September and Luiz Nelson Guedes de Carvalho, who has served as interim chairman since then, will continue in that role for the moment, the company said in a brief statement.
Neither Ferreira nor Petrobras, entangled in a $2 billion corruption scandal, offered a reason for the resignation. In August, Ferreira was the only Petrobras board member to oppose the decision to sell at least 25% of distribution subsidiary BR Distribuidora.
Unconfirmed media reports say that Ferreira has disagreed with a number of measures taken by Petrobras CEO Aldemir Bendine to deal with the financial squeeze facing the company.
Some observers suggested that Ferreira resigned from Petrobras to devote all his efforts to Vale, the world's largest iron exporter, which is coping with troubles of its own amid the plunge in global commodity prices.
Vale is also dealing with the aftermath of a massive mine mudslide in the southeastern state of Minas Gerais that flooded seven villages, left at least 13 dead and polluted the region's biggest river.
The Nov. 5 disaster occurred when dams holding back water and mine residue at an iron-ore complex operated by the Brazilian company Samarco - a joint venture of Vale and Australia's BHP Billiton - burst for reasons that remain unclear.
Besides the impact from the corruption scandal, which has touched dozens of politicians and Brazil's largest construction firms, Petrobras must contend with an unfavorable economic environment.
The steep decline of oil prices and difficulties in borrowing have forced Petrobras to cut investments and to embark on an ambitious program of asset sales both in Brazil and abroad.