Macri to meet Rousseff Friday: trade, Mercosur and Venezuela in the agenda
Wednesday, December 2nd 2015 - 11:08 UTC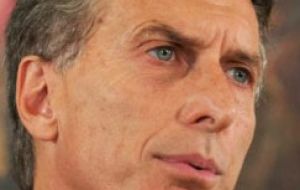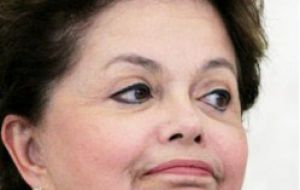 Next Friday Argentine president elect Mauricio Macri will be travelling to Brasilia to meet with president Dilma Rousseff, which will be the incoming leader's first overseas trip.
The Brazil-Argentina bilateral relation is strategic and the two leaders will have to address a thorny agenda which includes trade restrictions, Venezuela and the stagnant Mercosur
According to the Buenos Aires media, the most immediate issue is Venezuela, which will be holding crucial legislative elections next Sunday and positions are at opposite ends. Macri promised during his electoral campaign and reiterated following victory that the Mercosur 'democratic clause' must be applied to Venezuela because of the existence of political prisoners, the escalating violence, attacks on opposition candidates, one of which was recently killed and tens injured, serious limitations to freedom of speech and freedom of the press.
However Mercosur's attitude has been more cautious, almost tolerant to current affairs with Rousseff stating in Paris that implementing the democratic clause "is not enough with a hypothesis; specific facts are needed to justify such a step".
But Mercosur has also anticipated that it will take a more definitive attitude following the election and results. In effect "if president Nicolas Maduro does not acknowledge the result if the opposition wins, or if he goes ahead with his threat of militarizing the country if the outcome of the vote is adverse, his permanence in Mercosur will become unsustainable, and untenable for those countries in the region that currently support the Venezuelan process", according to Brazilian diplomatic sources.
Since the bilateral relation for Brazil and Argentina has always been strategic, Brazilian diplomacy believes that differences regarding Venezuela "in no way can condition the links standing between the two countries".
This has been emphasized by the fact that despite Rousseff supporting to a certain extent actively, the Argentine incumbent presidential candidate Daniel Scioli whom she received in mid October as the winner of the election, the Brazilian leader immediately contacted Macri on his victory and invited him for a visit to Brasilia as soon as possible.
It is also believed that Brazil has been in close contact with Cuban president Raul Castro, a man of great influence over Maduro, to help with the current situation. Even when Havana depends heavily on Venezuelan oil and the sale of services to Caracas (health, education, intelligence, defense), it is also true that Cubans would not want to see Venezuela fall into turmoil or isolated internationally or worse plunged into armed revolt.
So the Friday meeting in Brasilia regarding Venezuela should be solved on Monday, depending on Maduro's reaction to the election process and results. If things get rough, Brazil and Argentina would then address the issue at the Mercosur summit scheduled for 21 December in Paraguay.
On the other issues mainly trade, and restrictions imposed by Argentina under Cristina Fernandez there should be an understanding because Macri is business friendly, favors open markets and the Rousseff administration is clearly pointing on that direction to get its economy moving again.
Likewise with the long stagnant trade agreement of Mercosur with the European Union. Macri and Rousseff strongly support it and the president-elect has also instructed his diplomats to work for an approach with the Pacific Alliance, which lately has seen a similar attitude from a more pro-business, por-markts Brazil.