Cordoba: land free of Kirchnerites or the province that despises the rest of Argentina
Thursday, December 3rd 2015 - 08:29 UTC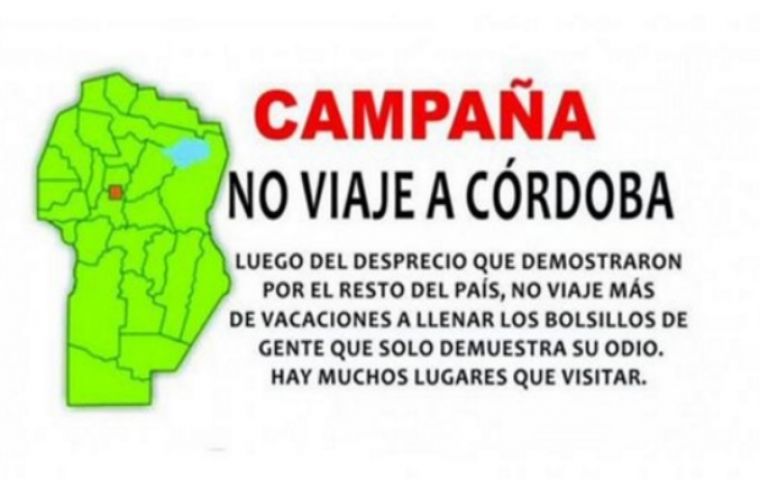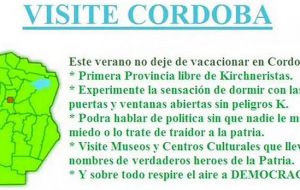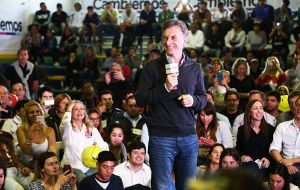 "Don't vacation in Cordoba because that province despises the rest of Argentina" reads a slogan massively launched by Kirchner followers in retaliation for the overwhelming support of that province to president-elect Mauricio Macri, 71% to 28% for Daniel Scioli, Cristina Fernandez handpicked presidential candidate.
In effect Córdoba recorded the largest difference for Macri, 43 points, based on the provincial leaders, outgoing governor Juan Manuel De la Sota and incoming Juan Schiaretti, both dissident Peronists and distanced from president Cristina Fernandez.
Cordoba has always been traditionally a stronghold of the Radical party, the other large political force in Argentina, and obviously joined De la Sota and Schiaretti in such an undisputed voting performance.
"Don't travel to Cordoba because they despise the rest of Argentina" added the Kirchnerite internet campaign "Don't travel to Cordoba".
"Following the despise shown towards the rest of the country, don't vacation any more in Cordoba to fill the pockets of people who can only feel hate. There are many other wonderful places in Argentina to visit" says the hashtag #NoviajeaCórdoba, together with the messages such as "I love my country but I'm not going to Cordoba" or recalling that it is a "province full of gorillas".
In Argentine political jargon 'gorillas' are those opposed to Juan Peron and who finally deposed him 1955, with a military and civilian uprising that took off precisely in Cordoba.
However irony was not absent from the reply to the attack and the counter campaign invites to visit and vacation in Cordoba because it is the "first province free of Kirchnerites", a place where you can discuss politics without anybody calling you a traitor to the motherland, where you can visits museums and cultural spaces named after the true heroes of Argentina and breathe a clear air of democracy.