Mercosur waiting for EU proposal; summit to be held at Conmebol convention centre
Friday, December 4th 2015 - 05:55 UTC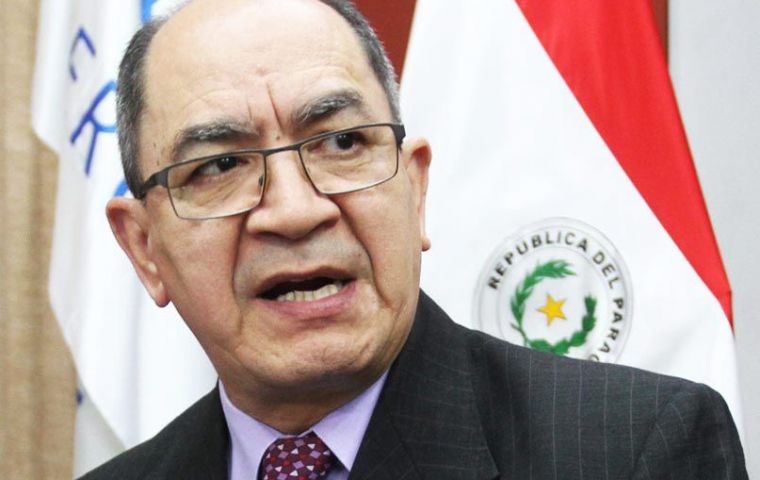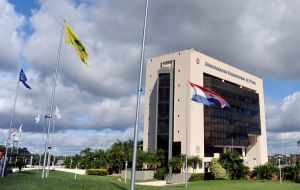 Mercosur is waiting for the European Union to decide when to begin the exchange of tariff-reduction proposals with the purpose of reaching an encompassing trade and cooperation agreement, despite France's objections to the move, said Rigoberto Gauto, Paraguay's deputy foreign minister. Paraguay currently holds the Mercosur chair and leads negotiations with Brussels.
Gauto said that there is no official information on France's position and objections, besides those which surfaced in the media, arguing 'lack of ambition' from Mercosur side, but "it's the European Commission that has to say when".
"The ball is on the EC's pitch, if they decide to advance with the exchange, we are willing and ready to continue", said Gauto, adding that according to the timetable agreed a couple of months ago "the exchange should take place sometime in the fourth quarter of 2015".
Spain's Commerce minister Jaime García-Legaz revealed that Paris reluctance to advance with the exchange of proposals is because Mercosur document 'lacks ambition' meaning it is 'rather conservative'.
Paraguay also confirmed that the coming Mercosur XLIX presidential summit will be taking place Monday 21 December at the Convention Centre belonging to Conmebol, the much publicized South American football association, which has a palatial building in the outskirts of Asunción. (Most probably funded with the alleged skimming of contracts that has left the association with most leading members arrested by the FBI and Swiss authorities as part of the raid on FIFA)
The idea was to have the summit at the Central Bank in downtown Asunción but apparently president Horacio Cartes gave precise instructions the event must take place at Conmebol's convention centre.
The round of Mercosur technical groups' meetings is scheduled to begin on 16 December. Argentina at the summit will be represented by president Mauricio Macri who takes office on 10 December.