Uruguay could be heading to recession because of the government's political stalemate
Friday, December 4th 2015 - 05:33 UTC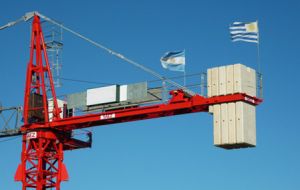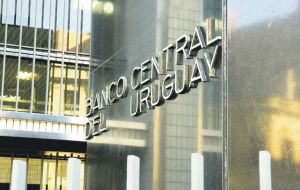 Uruguay faces seven conditions which are creating a complex scenario and if they are not modified by government, it's most possible the economy is heading for a recession, according to economist Juan Carlos Protasi, a former central bank president.
Protasi made the statement at an event organized by Uruguay's Chamber of Industry under the heading of "Economic prospects and risks management".
In a complex scenario where there are external factors such as a slowing of the global economy, the strengthening of the US dollar in international markets, the drop in commodities' prices and the outflow of capital from emerging economies, equally significant are Uruguay's conditions, indicated Protasi.
"We're in quite a complex situation: Uruguay costs are too high; social disorder; unions overwhelming power; a drop in production and exports; less jobs; business discouragement and above all the lack of political power to make decisions. If these conditions are not addressed and changed it is most possible that Uruguay ends in recession"
Among other negatives factors Protasi mentioned that investment is falling which means a "confidence problem" and this can be seen with several international corporations which are abandoning the country fearing a change in the rules of the game.
"It is also possible that more investments decide to move to Argentina now that the Kirchners are out of office and business friendly Mauricio Macri will be at the Casa Rosada".
And in the immediate "Uruguay needs to adjust its real exchange rate to gain competitiveness and cut government spending".
According to the latest official stats the budget deficit was climbing and is close to 4% of GDP and growth estimates are closer to 2% than 3%.
Protasi warned that in the short term it is difficult to see a change to favorable conditions in world markets, nor in Mercosur main partners, Brazil and Argentina, for the next two years.
Finally the former central bank president said that Uruguay's GDP can be expected to further contract, although with certain contention if the infrastructure and public works programs announced by the government are in effect implemented.