Uruguayan government unable to keep inflation below two digits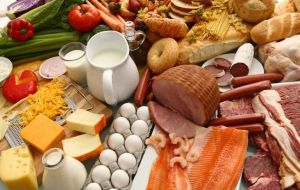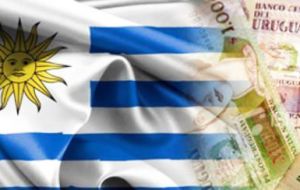 Inflation in Uruguay during the first eleven months of 2015 was double digit, 10.04%, a figure which if confirmed by the end of the year, could trigger a rash of labor review demands from unions. According to the country's stats office INE, in November retail prices climbed 0.43%, and in the last twelve months reached 9.46%, ahead of October's 9.15%.
The increase occurred despite a voluntary agreement reached between the government and the main supermarket chains, retailer organizations and importers to freeze for three months the price of 1.600 items beginning November first.
The item with the largest influence was Food and beverage, representing a third of the monthly increase. In effect while bakery produce and cereals jumped 0.77%, and non alcoholic beverage 1.08% it was partly compensated by a 1.42% drop in the price of legumes and vegetables.
Garments and footwear was up 0.39%, and housing 0.54%. This last item can be explained mainly by an increase in rentals, 0.84% and in maintenance with construction costs up 8.54% and painting, 10.81%.
The Leisure and Culture items climbed 0.86% during November while health care 0.28% and education remained almost unchanged at 0.01%.
As traditionally has happened with the last three Uruguayan government, in December there might be some ingenious cosmetics to ensure the twelve-month inflation remains below two digits.
In effect since the government controls power, communications, fuel, healthcare and water prices, it could again implement a mechanism such as lower power rates, given the abundance of rainfall and overflowing hydroelectric dams, that could bring about the miracle of a December with deflation. It has happened but never with such tight margins.
The official Uruguayan Central bank inflation target is 3% to 7%.
If the two digits consolidate the weakened administration of president Tabare Vazquez might face another challenge and could have to deal with an extraordinary round of salary negotiations with particularly strong unions.
However unions' leadership has been acting too closely to the catch-all coalition government and dissidence and discomfort is emerging at grass root level. This has happened for example with teachers and public transport: union chiefs accept certain salary and work conditions convinced they will be accepted but rank and file reject them.