U.S. manufacturing contracts for the first time in three years, a survey shows
Sunday, December 6th 2015 - 12:36 UTC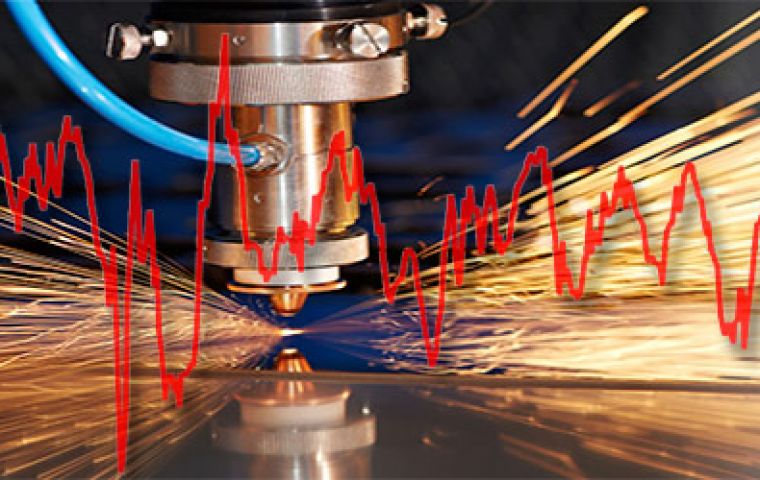 United States manufacturing activity contracted for the first time in three years in November under pressure from falling energy prices, the stronger dollar and slowing global growth, a survey shows.
The Institute for Supply Management purchasing managers index for the manufacturing sector dropped to 48.6 in November from an October reading of 50.1 that was just a tick inside growth territory. The contraction, the first since November 2012, was unexpected, with analysts on average forecasting an increase to 50.4 on the index.
"The fact that the manufacturing ISM declined in November to its lowest level since June 2009, i.e. since the end of the Great Recession, is unequivocally a very bad surprise," said Harm Bandholz, chief US economist at UniCredit Research.
But, he pointed out, manufacturing only represents about 12% of the US economy and less than 10% of total employment, and the much more important services sector "has continued to do very well". Ten out of the 18 manufacturing industries surveyed reported contraction in November, "with lower new orders, production and raw materials inventories accounting for the overall softness," the ISM said.
New orders fell particularly hard, tumbling four points to 48.9. Production dropped 3.7 points to 49.2. Both components had been growing in October. Inventories contracted at a faster pace, while customers' inventories fell slightly but were still considered to be too high for the fourth straight month.
"Downturn in China and European markets are negatively affecting our business," one survey respondent in the machinery sector. "The oil and gas industry is realizing that (the) 'low' oil prices are now the new reality with expectations to continue at this level for some time", said a purchasing manager in the sector.