It's official: Venezuelan opposition wins a two thirds majority in the legislature
Wednesday, December 9th 2015 - 08:06 UTC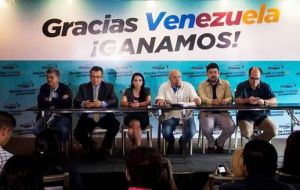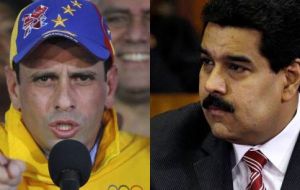 Venezuela said the opposition coalition MUD has won a two-thirds super majority in the country's legislature, a major victory in Sunday's elections.
The National Electoral Council published on its website Monday the final tally of election results showing that two previously undecided races had broken in favor of the opposition, giving them 112 out of 167 seats in the incoming National Assembly with the ruling socialist party and its allies got 55 seats.
Opposition leaders had been assuring the press they've captured 112 spots in the legislature — just above the 111 needed for a two-thirds super majority. In their count, three congressional seats reserved for indigenous representatives will be siding with them, along with the two unassigned seats. The CNE now counts those seats for the opposition.
With a super majority, President Nicolás Maduro could be facing a powerful legislature with the ability to fire ministers and the vice president, name Supreme Court justices and launch recall referendums. It's a significant blow to Maduro after 17 years of socialist rule. The new parliament, which takes office 5 January, can even initiate a referendum that could lead to Maduro's ouster.
But the opposition has said it plans to focus on the country's economic crisis.
"If Maduro doesn't change we'll have to change the government," said Governor Henrique Capriles, who lost to Maduro in 2013 presidential elections. "But the opposition's response to the economic crisis right now can't be more politics".
The CNE said more than 74% of the nation's 19 million voters cast ballots in the race that has rattled the Chavista administration. It marks the first time that the opposition will control a major branch of government in more than 15 years.