Venezuelan subsidized oil sales to the Petrocaribe program on a tight rope
Friday, December 11th 2015 - 12:04 UTC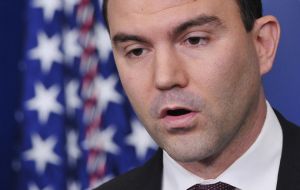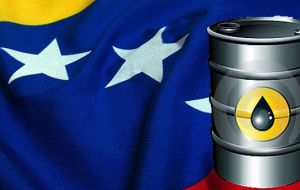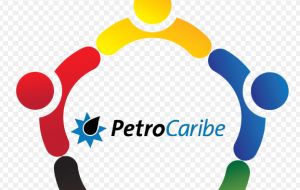 If the newly elected Venezuelan National Assembly votes to cancel that country's program of subsidized oil sales to Caribbean and Central American nations, the United States will not be able to substitute U.S. oil for Venezuelan oil, a senior U.S. official warned this week.
Deputy National Security Adviser Ben Rhodes said that the U.S. might be able to provide some "resources" to the 17 countries that would be affected by the disappearance of the program, known as Petrocaribe, which began under the late President Hugo Chavez. But providing oil would be unlikely, forcing the countries that receive the subsidized petroleum from Venezuela now to find their supplies at world prices.
"They have benefited substantially from Petrocaribe," Rhodes said. "We're not going to be able to simply substitute American oil for Venezuelan oil. But what we have looked at is what is their energy security?"
Venezuela's political opposition won a super-majority of the National Assembly in voting Sunday, its first electoral victory since Chavez came to power 17 years ago. The overwhelming margin — winning 112 of the 167 seats in Congress — will give the opposition vast power to overturn decisions made by the government of current President Nicolas Maduro, Chavez's handpicked successor and a frequent critic of the United States.
Whether the opposition will target the subsidy program, however, is unclear. Opposition leaders long have criticized the program, which estimates say has cost Venezuela $50 billion in reduced oil earnings over the last decade. Last year, the country cut oil shipments to Petrocaribe nations to 200,000 barrels per day from twice that in 2012, according to a Barclays Bank analysis.
The British investment bank said that the cuts in oil shipments reduced the bank's deficit forecast for Venezuela to $22.6 billion, down from more than $30 billion predicted for 2015.
But the program has won Venezuela wide political influence in the region. During a meeting last month of the Organization of American States, the program was praised by the ambassadors of El Salvador, Guyana, and Saint Kitts and Nevis.
U.S. officials have long considered ways to counter that influence. Earlier this year, President Barack Obama unveiled a new clean-energy partnership at a Caribbean summit that would help diversify energy resources and lessen the region's reliance on Venezuelan oil.
Rhodes said the U.S. program has already been successful. It involves providing expertise, looking at countries' refining capacity and plans for energy futures. It was a way to ensure that countries were not overly dependent on any one source of energy. He said the administration was having similar talks with Central American countries.
"That's not targeted at Petrocaribe, but it is focused on making sure there is energy security in the Caribbean," Rhodes said.
Rhodes said it was good that Maduro had accepted the outcome of the election and that the Obama administration wanted to improve relations with the Venezuelan government.