Argentina lifts foreign currency controls and let's Peso float, as of Thursday
Thursday, December 17th 2015 - 06:50 UTC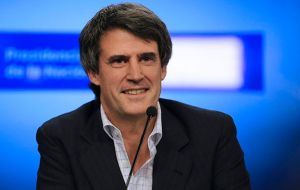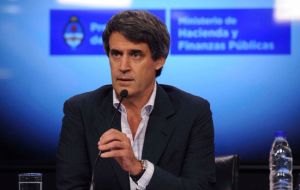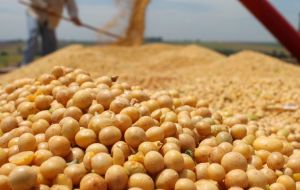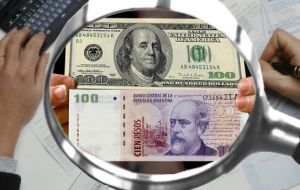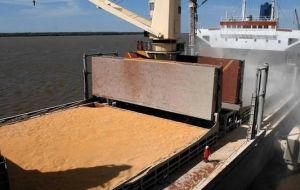 Argentina announced on Wednesday it was lifting currency controls and would allow the peso to float when markets open on Thursday, setting the stage for a devaluation, following pledges by new president Mauricio Macri for reforms to spur economic growth.
Macri, a free-markets advocate who took office last week, wants to boost exports and regain investor trust in Latin America's third largest economy, damaged by heavy state intervention and a lack of trustworthy official data.
Argentina's previous leader, Cristina Fernandez, used central bank reserves to prop up the peso while restricting access to the artificially inflated rate, spawning a currency black market.
"He who wants to import will be able to do so, and he who wants to buy dollars will be able to buy them," Finance Minister Alfonso Prat-Gay announced on national television.
"The dollar clamp far from impeding bank reserves to erode, did exactly the contrary, it impeded dollars from coming in because holders did not know if tomorrow they would be able to recover them; it was a nonsense policy that hit importers and local industry", explained Pratt-Gay
Farmers in Argentina, heavily taxed, have been waiting for the peso to weaken before selling stockpiles of soybeans. Manufacturers have argued for controls to be lifted so they can import crucial parts for production.
Local and foreign investors, meanwhile, might be inspired to bring money back to the country if Macri's reforms succeed in reducing imbalances in the economy in the long-run.
Asked what he expected the exchange rate to be when markets open, Prat-Gay said there was "no magic number." However, the most realistic level at the moment was the blue-chip swap rate, used to buy Argentine assets traded abroad. That rate is currently around 14.2 pesos per US dollar, compared with the official exchange rate of 9.8275, implying a devaluation of around 30%.
"Let's see what happens tomorrow. The policy will be what economists call a 'dirty float'," Mr Prat-Gay said. "There will be fluctuations in the exchange rate but there will also be a central bank with the necessary tools to buy if the currency weakens too much or sell if it strengthens too much."
In order to ensure there are enough dollars to go around, Argentina was securing various sources of financing and expected inflows of US$15 billion to US$25 billion over the coming month, Mr. Prat-Gay told reporters.
A few hours after his news conference, the central bank announced it had converted Chinese Yuan from its currency swap with China for US$3.1 billion of dollars to bolster its foreign reserves.
Prat-Gay said he also expected the bank to reach a deal with foreign banks within 10 days for a credit line worth more than US$5 billion. Last week it was revealed that Argentina was in talks over a loan with HSBC, JPMorgan Chase & Co, Goldman Sachs, Deutsche Bank and Citigroup
Argentina has been restricted from accessing international capital markets for years by a long-running legal battle with creditors over unpaid debt that Macri has promised to settle later in tough negotiations.
Argentina has also sealed a deal with grains exporters to liquidate US$400 million of produce per day over the next few weeks, Prat-Gay said.
"That is 2bn dollars a week for several weeks, we have enough reserves for what is coming, but above all what matters is that we are telling the truth, we are transparent in our decisions and we are working with a team with the purpose of building trust and confidence, the most important asset".
The minister said that the previous administration had left reserves estimated in 24bn dollars most of them committed to payments, "so it was essential to ensure funds before we lifted restrictions. Without restrictions the economy will get moving again and there will be no need to speculate with dollars: our purpose is to support and defend the Peso".
Pratt-Gay also pointed out that since imposing the clamp on the dollar and currency restrictions, (since 2011), the Argentine Peso had depreciated 230% against the greenback, and "in the last week, the outgoing administration that was obsessed with controls, simply walked out and there was a plunge on the central bank reserves".-