Brazil's prosecutor asks Justices to strip Lower House speaker of his seat
Thursday, December 17th 2015 - 08:02 UTC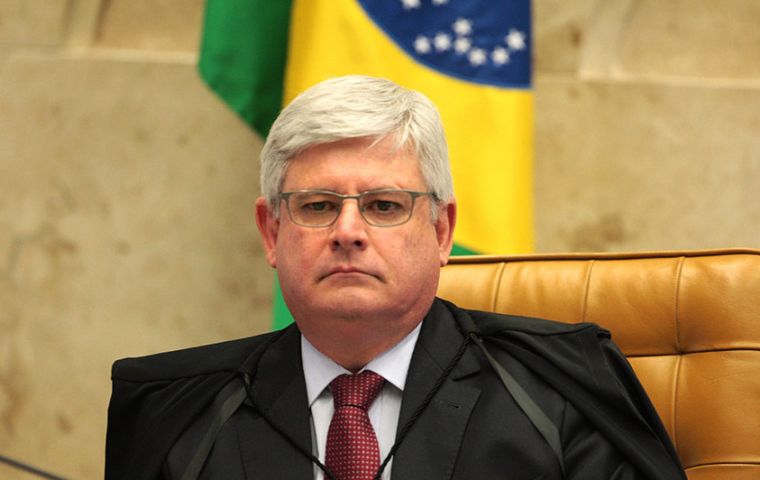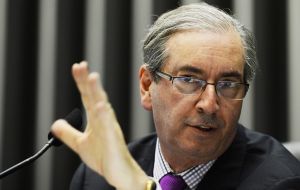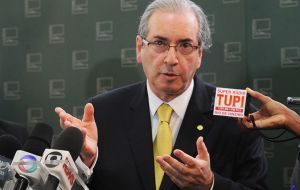 Brazil's attorney general went to the Supreme Court on Wednesday seeking to strip the leader of the House of Deputies of his seat. House Speaker Eduardo Cunha is the nemesis of embattled and unpopular President Dilma Rousseff — and earlier this month opened the door to begin impeachment proceedings against her.
Cunha faces federal charges of accepting at least $5 million in bribes in connection to a widespread kickback scandal at state-run oil company Petrobras. After denying several times before his peers, he finally admitted having Swiss bank accounts.
Attorney General Rodrigo Janot told the high court in his written request that Cunha has used his speakership for the "sole purpose of self-protection through spurious actions so he could avoid investigation of his conduct."
Cunha has denied any wrongdoing. He says the millions found in undeclared Swiss bank accounts and linked to him by investigators was income from legitimate business practices.
On Wednesday, Cunha told reporters in Brasilia that Janot was putting up a "smoke screen" in an effort to take the focus off the impeachment proceedings against Rousseff.
In a statement posted on its website, the attorney general's office said Janot's request to the Supreme Court includes "11 facts that prove that Eduardo Cunha uses his mandate" to "coerce and intimidate lawmakers, those who have turned state's evidence, lawyers and public officials, with the object of hindering and delaying investigations against him."
On Tuesday, federal police searched Cunha's residences in Brasilia and Rio de Janeiro as part of the investigation into the corruption charges he faces.
Pro-Rousseff rallies were held in about two dozen cities across Brazil on Wednesday, with her supporters calling for an end to the impeachment proceedings. There was no estimate on how many people turned out for the demonstrations, but they appeared modest in size.