Fitch downgrades Brazilian bonds to junk; investors could dispose of 20bn in debt
Thursday, December 17th 2015 - 07:56 UTC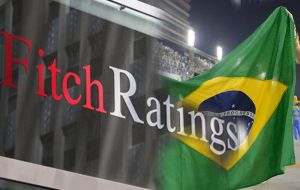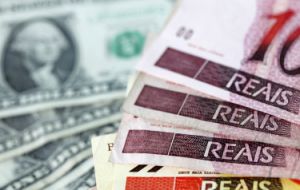 Fitch Ratings downgraded Brazil government bonds to junk on Wednesday, citing rising concerns about an economic and political crisis that threatens to push President Dilma Rousseff from office and scuttle efforts to close a gaping fiscal deficit.
Fitch downgraded Brazil to BB+ with a negative outlook less than 24 hours after Rousseff moved to loosen next year's budget targets. That undercut her orthodox finance minister, who staked his reputation on an austerity agenda now stalled in Congress.
Brazil's currency and dollar-denominated bonds tumbled amid forced selling after the country's second downgrade to junk in three months, further clouding the outlook for an economy suffering from the sharpest downturn in a quarter-century.
Investors barred from owning junk bonds could dispose of about $20 billion in Brazilian sovereign and corporate debt after two ratings agencies have stripped Brazil of its prized investment grade, analysts at JPMorgan Securities estimated in October.
Fitch said a political crisis had restricted the government's ability to right the economy.
Rousseff's opponents have accused her of breaking budget rules and are trying to impeach her, while key allies are threatening to bolt her coalition amid a widening bribery scandal at state-run oil company Petrobras.
"The impeachment proceeding is a setback" Shelly Shetty, Fitch's head of Latin American sovereign ratings, said after the downgrade. "Impeachment delays implementation of fiscal measures."