WTO statement in support of reducing fishing subsidies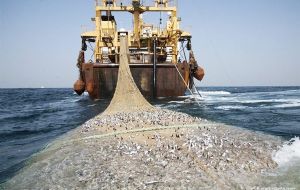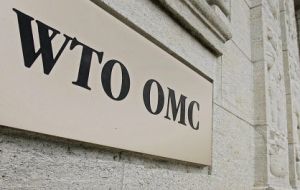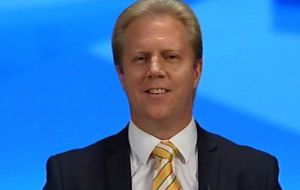 World Trade Organization members, including Argentina and Uruguay, have agreed on the need to reduce fishing subsidies so as to contribute to the conservation of fishing resources worldwide. This decision was taken because WTO is convinced that fisheries subsidies contribute to economic losses in the fisheries sector, leaving serious impact on food security and livelihoods, particularly in developing countries, Star Business Report reported.
WTO leaders believe that in many cases, subsidies encourage overfishing and illegal, unreported and unregulated (IUU) fishing.
"We will continue to seek appropriate enhanced WTO transparency and reporting to enable the evaluation of the trade and resource effects of fisheries subsidies programs" they stressed.
However, Indian authorities do not agree about the proposed punitive action for unauthorized fishing, which many developing countries have rejected because it goes back on the tentative agreement reached in 2008.
Referring to the fishing subsidies New Zealand Trade Minister Todd McClay, pointed out: "Fisheries subsidies are a serious issue. They impact negatively on trade, the environment and development".
"Fish products are one of the world's most highly traded commodities, and subsidies distort this trade. Fishing industries from many of the world's smaller states cannot afford to compete with large heavily subsidized fleets," McClay said.
The New Zealander minister is convinced it is also a serious environmental issue, since fish stocks around the world are overfished and subsidies are one of the most significant contributors to overfishing.
"And it is also a development issue, particularly in the Pacific. Subsidies contribute to there being too many vessels, and this impacts on the health of fish stocks which are one of the most significant resources available to many Pacific Islands," stressed McClay.
New Zealand has a long history of working with other countries to address fisheries subsidies, in the WTO and elsewhere. "Unfortunately, fish stocks continue to decline while fisheries subsidies continue to increase," the minister stated.
A number of countries have joined in the statement, including Australia, Argentina, Brunei Darussalam, Canada, Colombia, Costa Rica, Fiji, Iceland, Mexico, Norway, Pakistan, Paraguay, Papua New Guinea, Peru, Solomon Islands, Switzerland, United States, Uruguay, Vanuatu, Antigua and Barbuda, Dominica, Grenada, St Kitts and Nevis, Senegal, St Lucia, and St Vincent and the Grenadines.
These supporting countries recognize that action at the national level should not be delayed however, and commit not to provide such subsidies. This reaction was welcomed by WWF and Oceana.
Both NGOs agree that the ocean is a major contributor to the global economy and billions of people depend on fish for their food security. However, they agree that many fisheries are already stretched past sustainable limits and subsidies that contribute to depleting fish stocks are simply unacceptable.
These organizations have worked for many years to end subsidies that drive overcapacity and hinder sustainable marine management.
"The WTO has a historic opportunity to show the world that it can make a meaningful contribution to solving problems of global consequence and thus clearly align with the sustainable development goals adopted this year," leaders of these NGOs remarked. (FIS).-