Brazilian economy will contract 3.6% this year confirms Central bank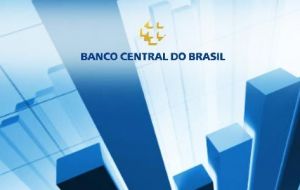 Brazil's economy will shrink 3.6% this year and inflation will come in at 10.8%, according to a Central Bank report released Wednesday. The bank expects a continued recession in 2016, albeit with a less severe contraction of 1.9%, and an inflation rate of 6.2%.
Brazil will suffer its worst recession since shrinking 4.35% n 1990 if this year's forecast, which is similar to that of private-sector analysts and international organizations, proves to be accurate.
In its report, the Central Bank attributed Brazil's economic woes to external factors, domestic "imbalances" and "uncertainty associated with non-economic events."
That latter observation appeared to refer to the country's severe political crisis and the possibility that President Dilma Rousseff could be impeached for alleged fiscal cosmetic accounting to disguise a budget deficit last year.
Impeachment proceedings were opened against Rousseff in the lower house of Congress on Dec. 2 and will restart on Feb. 2 after the traditional year-end recess, which began Tuesday.