Italy's PM Rienzi looks to Spain and warns about the results of austerity in political systems
Thursday, December 24th 2015 - 08:08 UTC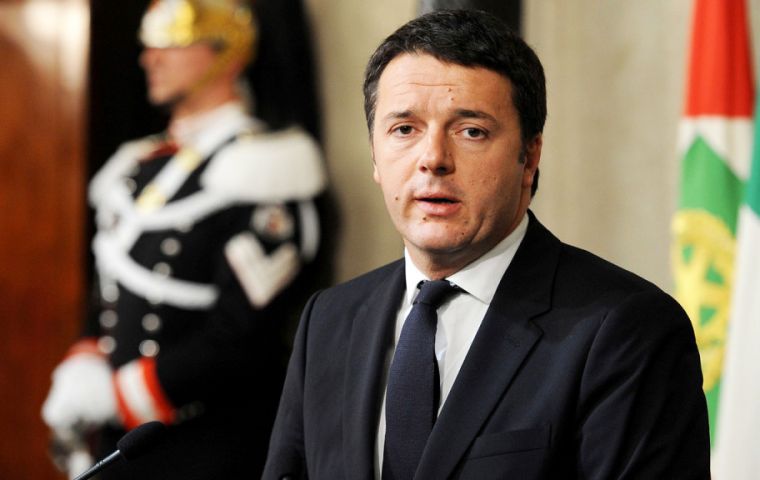 After Spain's elections on Sunday left the ruling Popular Party and president Mariano Rajoy well short of an absolute majority, Italian Prime Minister Matteo Renzi argued this showed Europe does not want austerity, and those who apply them, even successful, are knocked out politically.
"It's the Spain of today, but it seems like the Italy of yesterday," Renzi commented in a blog post on his website after the Spanish elections.
"Bless the Italicum (Italian electoral law, which makes forced coalitions impossible), really; there will always be a clear winner and a majority able to govern," said Renzi, referring to the fact that Spanish Prime Minister Mariano Rajoy must now scramble to form a coalition.
Renzi defined Spain's result as "a vote against austerity." He also said the elections in Spain were "very interesting, because as has already happened in Greece and Portugal, governments which apply rigid austerity measures, even if these are accompanied by positive results, are destined to lose the majority."
The Prime Minister argued that this proved austerity measures "don't help citizens and, paradoxically, punish those who adhere to them." He added: "Now it will be interesting to find out if Europe realizes that a short-sighted policy of rigor and austerity won't get us anywhere."
Italian politicians had been paying particularly close attention to the Spanish election because it marked the first national confrontation between radical-left party Podemos and the Spanish Socialist party, or PSOE, as it is known.