Tierra del Fuego applauds end of dollar clamp in Argentina but cautions about domestic and Mercosur tourists
Monday, December 28th 2015 - 07:46 UTC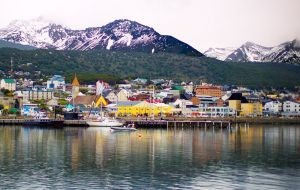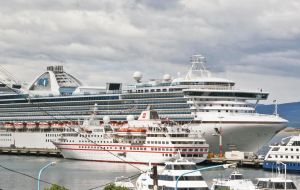 Tierra del Fuego tourism industry praised the Argentine government's decisions to end the dollar clamp and make more transparent the foreign money exchange because "this will make the country, and Tierra del Fuego, highly competitive internationally". However they also cautioned that consideration must be given to domestic and regional tourists which make up almost 45% of the number of the people visiting the extreme south of Argentina.
"It is undeniable that Argentina and Tierra del Fuego in particular will position quite differently with foreign tourism following the latest decisions, They come with dollars, hard currency, and this makes our rates more competitive" said Marcelo Lietti head of the Ushuaia tourism chamber. But he also cautioned about domestic and Mercosur tourism.
"We are facing a situation similar to that of 2005/06. We need to readjust and develop if necessary a different scale of rates for tourists from Argentina and Mercosur, they represent anywhere from 35% to 45% of total visitors to Ushuaia, depending on the season", added Lietti.
"We must not forget these people have always supported us, and we must respect them more than ever, which does not mean we are not entitled to make a profit. Ushuaia needs tourists from all over Argentina".
Lietti revealed that this difference of rates will most probably apply for the winter season when domestic tourism is prevalent, and pointed out to the fact that the number of Brazilians visitors has dropped dramatically because of all the problems with the economy and their currency. Although on the other hand there has been a surge of passengers from Europe, particularly Spain.
As to the current cruise season, one of the mainstays of Ushuaia in summer months Lietti said they are "thousands and even when a very small percentage look for tours and excursions, most of them do come ashore for some shopping and other activities, which obviously help the small operators, and is very positive"
"Their influence in our local gastronomy and retail industry is most important, and I must emphasize we need to improve services and other options for visitors. We're planning a 'Museums night' so that they remain open 24 hours , particularly on weekends when there is a concentration of cruise vessel arrivals" pointed out Lietti.
"We must be aware that we need to make Ushuaia a 'tourist city' and not a city with (many) tourists" concluded the head of the local tourism chamber.