JPMorgan-Chase describes Macri's Argentina as "a ray of sunshine" in the region
Tuesday, December 29th 2015 - 08:23 UTC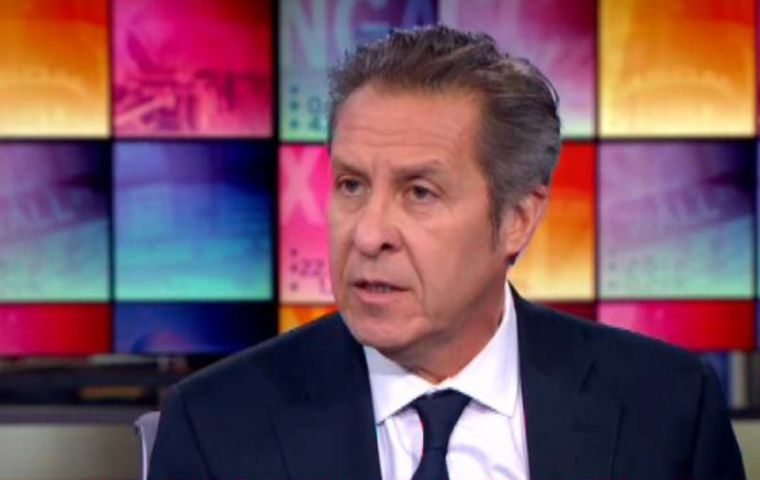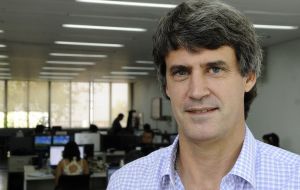 A growing number of foreign investors are signaling interest in Argentina following the pro-market turn that newly-inaugurated President Mauricio Macri started showing since taking office. The latest financial player to endorse the country as a promising investment destination was JP Morgan Chase, the largest bank in the United States, where current Finance Minister Alfonso Prat-Gay worked in the past.
In and end-of-year survey with top financial experts done by the Bloomberg business news agency, JP Morgan Latin America's chief global investment strategist Tulio Vera said Argentina is the "ray of sunshine" in the region, and that it sees the new developments in the country as influential for its neighbors too.
"There will be some very interesting entry points in Latin American assets between now and the end of next year," Vera said. "We are getting closer to a re-entry moment for some of these markets."
Throughout 2015, Argentina was already seen as a profitable investment destination as many fund managers predicted that a pro-market turn was inevitable no matter which candidate won, even if the degrees of that turn varied. With that change seemingly confirmed, mainstream banks are now focusing on the country too.
Influential financial institutions such as UK banking giant Barclays and credit ratings agency Moody's said the country was a becoming a better investment destination shortly after Macri's win in November's election.
Likewise the fact that Argentina's investment in infrastructure is really lagging from the mid nineties following Carlos Menem first term and his 1995 re-election, which tempted him to fight for a constitutional review that could allow him a third consecutive term.
As for the rest of the region, Vera said the investment landscape in Brazil remains uncertain, although he was positive about Mexico's future due to the continued recovery in the neighboring United States.
With few exceptions, forecasts in Bloomberg's survey for 2016 didn't foreshadow strong booms or busts next year.
According to Russ Koesterich, global chief investment strategist at BlackRock, the world's largest money manager, "the (United States) Federal Reserve is going to be less important in 2016," as it will slowly raise rates as everyone expects.
With moderate global growth, he said, investors will struggle to find highly profitable destinations for their cash. That will be key for Latin America, which strongly depends on demand from China to sustain the price of the commodities it exports in order to ensure a positive trade balance.