Major Spanish company in frozen fish industry, Iberconsa, sold to Portobello Capital
Wednesday, December 30th 2015 - 03:22 UTC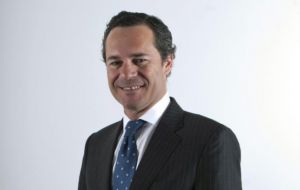 The Spanish manager of equity Portobello Capital has bought a majority stake in Iberconsa (Iberica de Congelados), the third company in the sector in Spain and the first one to capture and produce frozen hake on board.
Iberconsa will keep the management team led by David Ramos -- its founder --, and Alberto Freire will serve as delegate counselor.
"We are excited to participate in this new life phase Iberconsa is undergoing with its management team and founding families," Juan Luis Ramirez, Portobello Capital partner, pointed out in a statement.
"This is a sector with great opportunities for consolidation and growth, both in the fishing area as well as in the marketing one, within the world of food in which fish protein grows very significantly thanks to consumer trends and its nutritional quality."
Iberconsa is based in Vigo, where it conducts business, and 45% of its sales are exports. It is present in all channels, mostly retail and hospitality, and its products include, besides hake, squid and prawn.
Its assembling structure includes ships in Argentina, Namibia and South Africa. It also has processing plants in Argentina and Namibia, and in Galicia it has an extensive network of retail stores and interests in two cold storage companies.
Freire stressed that this agreement is a "firm commitment by the company as a vehicle for the future integration of the sector".
He added: "We are convinced that, in addition to strengthening our financial structure, experience and proven professionalism shown by professionals of Portobello Capital will significantly contribute, both in strategic planning of Iberconsa, and in enhancing our control and management capabilities".
Iberconsa closed 2014 with a turnover of EUR 180 million, and was only surpassed by Grupo Profand and Pescanova. (FIS).