Reclaiming South Georgia from rats: a world leading project
Wednesday, December 30th 2015 - 01:01 UTC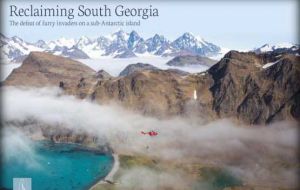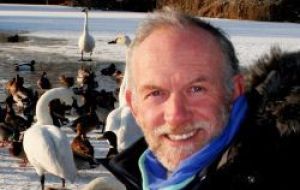 Reclaiming South Georgia is the story of the SGHT Habitat Restoration Project fieldwork that took place on South Georgia in three phases (in 2011, 2013 and 2015). The latest edition of South Georgia Newsletter says that text and photographs tell the story of how this world-leading project baited every square inch of rodent-infested land on the island.
Although the main baiting phase was completed earlier this year, the project is far from finished. Much work remains to be done in the coming years to check if rodents have indeed gone and this book has been created to raise funds for this crucial monitoring phase of the project.
Every photo in the book was taken by a member of 'Team Rat', as the field team is affectionately known. The story is a personal account by Project Director Professor Tony Martin of the considerable challenges and triumphs involved in routing the furry invaders.
'Reclaiming South Georgia' is an inspiring story of how a globally important wildlife haven, badly damaged by human intervention, was set on the road to recovery by humans of a later generation. … In a world of seemingly endless bad news about the environment, this is a rare story of hope and success in the face of huge challenges.
"Reclaiming South Georgia, The defeat of furry invaders on a sub-Antarctic island" by Tony Martin and Team Rat, is available from the SGHT online shop http://www.sghtonline.gs/Reclaiming-South-Georgia.