Rousseff admits a government bailout of indebted Petrobras is a serious option
Monday, January 18th 2016 - 08:11 UTC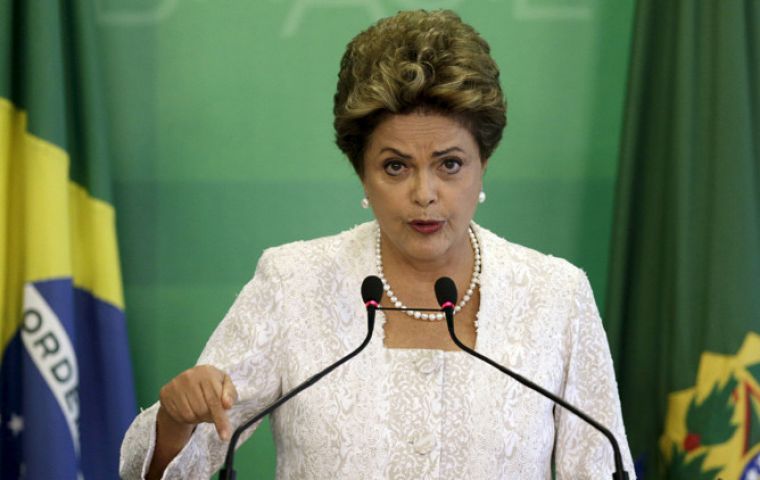 Brazilian President Dilma Rousseff admitted that a government bailout for the country's troubled state-controlled oil company Petrobras can't be ruled out. The company is mired in financial troubles amid a deep decline of global oil prices and a sprawling corruption scandal involving several of its former executives and its largest suppliers.
The government, meanwhile, is struggling with a widening budget gap, a 4% economic contraction and double-digit inflation, severely restricting its capacity to use taxpayer money to help Petrobras.
However, the government isn't ruling out "evaluating" a bailout if oil prices remain weak, Ms. Rousseff said to reporters at the presidential palace, according to recordings made available by the administration.
The company had a debt of more than 506 billion Brazilian reais ($124.9 billion) at the end of the third quarter. Petrobras might need help from Brazil's Treasury if it fails to sell by the end of this year the $15 billion in assets it has targeted, a difficult goal given low oil prices and other factors.