New Gibraltar governor pledges to ensure sovereignty, safety and success for the Rock.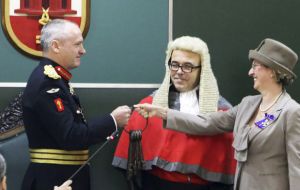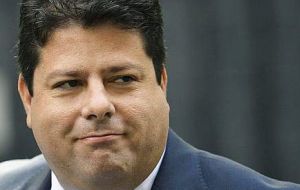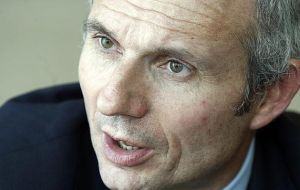 The new Governor of Gibraltar, Lt General Edward Davis, was formally sworn in on Tuesday January 19 following his arrival with his wife on the navy vessel RFA Mounts Bay.
Having been met at the dockside by the Acting Governor Alison Macmillan and Chief Minister Fabián Picardo, he was escorted to the centre of the town where he inspected a guard of honour consisting of officers from the Royal Gibraltar Police, Scouts and Guides and members of St John Ambulance before being taken into parliament.
Lt-General Davis was formally sworn in and the Keys to Gibraltar were surrendered to him by the Acting Governor. In his speech to Parliament he made a personal pledge to do everything in his constitutional role to ensure the sovereignty, safety and success of Gibraltar. Lt General Davis described the welcome by the people of Gibraltar as moving and humbling, and also mentioned a letter from Her Majesty the Queen expressing her continued gratitude for the loyalty of the Gibraltarians.
The incoming governor also referred obliquely to the early departure of his predecessor and made it clear that he intended to see out his full term which almost coincides with the probable life of the current government.
Mr Picardo in his welcome speech expressed his expectation of a long and enjoyable relationship especially as the matter of a review of the constitution would take place during his term.
After the ceremony was completed, Governor Davis inspected a Royal Gibraltar Regiment guard of honour of which he is now Commander in Chief and walked to his official residence at the Convent, stopping to talk to local bystanders.
From London Minister for Europe David Lidington said he was delighted to see Lt-General Edward Davis take up his role as Governor of Gibraltar.
"Lieutenant-General Davis will bring a wealth of experience to the position, and I look forward to working with him across a range of important issues" pointed out the minister.
"The United Kingdom Government remains, and will continue to remain, committed to protecting and promoting Gibraltar's interests, working closely with the Government of Gibraltar. I am sure Lieutenant-General Davis will make a vital contribution to our joint efforts", concluded the statement from minister Lidington.