As locals in Punta del Este, "we enjoy a dignified and happy life"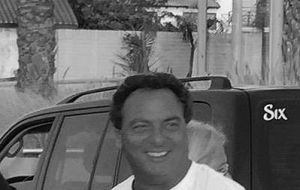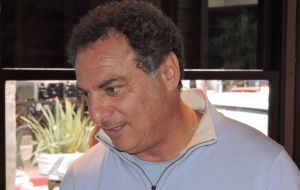 London's The Guardian in an article credited to Oliver Balch argues that Punta del Este, Uruguay's main international summer resort has become a 'golden ghetto' for the rich where the poor can't afford staples or lodging. However Mayor Andrés Jafif openly disagrees with the reporting and argues that "we might be poor (by European standards) but we are happy, we can live in Punta del Este, we have a good time, we surf, work and bask in beaches".
Although admitting he hadn't fully analyzed the piece under the heading of "Punta del Este: is Uruguay's uber-rich 'gated city' a glimpse of our urban future?" (most probably in reference to London's housing problems), Jafif argues that Mr. Balch 'missed the point' and was 'ill briefed'.
"I would invite the journalist to see Punta del Este in better eyes. When one travels overseas, when I travel, there are places for the tourists and places for locals. When we travel overseas we consult with friends to be aware of the places where we run the risk of being attacked or killed. I believe Mr Balch got the wrong advising".
Jafif added "I've spent all my life and live the year round here. We're not millionaires and we are not impoverished but we have a dignified and good life". Not only is Jafif elected Mayor of Punta del Este but also a real estate agent.
"If there's something I can talk about is rents. Here we have summer rents starting at 1.000 US dollars. There are many options and obviously we have clients that are good at bargaining: they are so good that with the good will of the landlords we even agree to lower rates".
The Guardian piece also states that rents and home purchasing are prohibitive for locals from the middle class and low income people have to live in the outskirts of Punta del Este. The daily also mentions that there are no government housing projects for those unable to pay for high rents or housing.
"What Mr. Balch writes about is not Maldonado or Punta del Este, there is in effect a National Housing Plan and the Uruguayan government has promoted a Social Housing plan, and this extends to the whole country, not only here, and in this matter I can talk since I'm a real estate agent. I disagree with some aspects of the housing plan because homes are too expensive or costs inflated. But this does not depend on me, I'm a city mayor, I address the problems of my jurisdiction, but in this issue it's up to the national government to wake up, because there is plenty of land and there are plots where to build".
As to the cost of living in Punta del Este, Jafif admits that 20.000 Pesos (approx 700 dollars) is not enough for a worker to live in Punta del Este, but "on the other hand that is a low salary for this area and usually in every home there are two incomes. People have to make ends meet, but we all have to make ends meet".
Jafif added that five minutes away from Maldonado, and 15 minutes drive from Punta del Este, people can buy 300 sq meters plots for 25/30.000 dollars. Sales are good and salary earners are most of the buyers, they pay for them in installments and they themselves build their homes.