Dire state of fisheries and worsening air pollution, revealed by Environmental performance index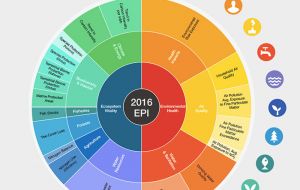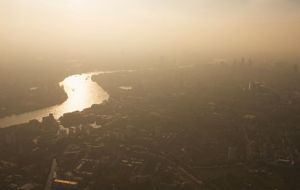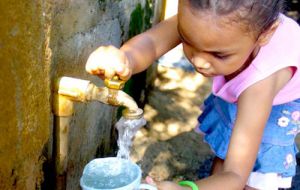 The worrying state of many fisheries and worsening air pollution are some of the problems revealed by the 2016 Index of Environmental Performance (EPI), an initiative that assesses how 180 countries protect ecosystems and human health of environmental damage.
This index is produced biennially by researchers at Yale and Columbia universities, in collaboration with the World Economic Forum and with support from the Samuel Family Foundation and the McCall MacBain Foundation.
The report highlights increased access to water and sanitation stand out as a major success story. In this sense, concerted efforts to develop clean drinking water and sewage infrastructure have significantly reduced deaths from waterborne diseases.
The number of people who lack access to clean water has been cut nearly in half since 2000, though at 550 million, or around 8 percent of the world's population, there is still much room for improvement.
The world's nations also show strong commitments to habitat protection, and countries are now within striking distance of international targets for terrestrial and marine habitat protection.
However, in other areas, environmental progress has stalled, and some issues have shown troubling declines, such as the fact that 23% of countries lack any kind of wastewater treatment.
Regarding the world's fisheries, they are in a dire state, with most fish stocks at risk of collapse.
In addition, air pollution has worsened and today accounts for 10% of all deaths, compared with 2% claimed by foul water.
Angel Hsu, lead author of the report stressed, "While many environmental problems are the result of industrialization, our findings show that both poor and wealthy nations suffer from serious air pollution."
The index shows that focused, coordinated global efforts are essential to make progress on global goals and to save lives.
The report also sends a clear signal to policymakers on the state of their environment and equips them with the data to develop fine-tuned solutions to the pressing challenges the world faces.
Data gaps create hurdles and impasses for tracking progress towards meeting targets, including benchmarks for protecting fisheries, ensuring freshwater quality, agricultural sustainability, preventing species loss, fostering climate adaptation, and managing waste.
"Even when data exists, policymakers often struggle to apply this information appropriately," notes Marc Levy, Deputy Director of the Centre for International Earth Science Information Network (CIESIN) at Columbia University.
"The EPI works to identify and address these blind spots within existing policy goals. For instance, a new biodiversity indicator weeds out protected areas that do not intersect with species' habitats, showing where national parks may be ineffective at protecting species," the researcher added. (FIS)