Canadian company interested in Uruguay's main (broke) fish industry complex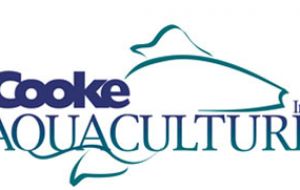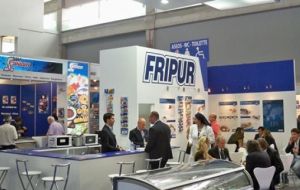 A Canadian corporation, Cooke Aquaculture is apparently interested in taking over Uruguay's main fish industry company, FRIPUR, which is under administration and liquidation and ended all operations almost six months ago.
The Montevideo law firm acting as receiver of Fripur, which includes from fishing vessels to a modern EU licensed processing plant, said that the Canadian company apparently is only interested in fish catches, and is "not planning to reopen the processing plant or even use the local fishing fleet".
"The idea is primary production that is catches, which means not many of the former personnel (over 900, with 250 from the processing plant) will be re-contracted, if the deal if finally agreed with the Uruguayan authorities", said Francisco Cobas from law firm, Rueda, Abadi, Pereira.
However union leader Jose Umpierrez claims the Canadian proposal is limited to contracting ten crewmembers of the fishing vessel, once it starts operating. Two huyndred of the redundant workers have also presented a plan to re launch the whole company under a cooperative system, but apparently don't have the necessary funds demanded as a guarantee for the project.
The family company Cooke Aquaculture could consider 'feasible' reopening the processing plant, "in three/four years depending on how fisheries exports evolve", added Cobas.
Since the liquidation is in process and Uruguayan courts are in recess during January, there could be some news sometime in mid February, but the Canadian and cooperative projects face another hurdle: the guarantee payment of 15m dollars.
The initial Canadian offer was to pay the sum in several installments, but have anticipated they are now prepared for a full down payment, which Cobas described as "encouraging for the outcome".
The union's cooperative project does not have that sum, "at the most sufficient to start the plant working again" admitted Umpierrez who also announced a round of contacts with lawmakers and Labor minister Ernesto Murro.
The cooperative proposal is for joint management with government appointees and a ten year loan from Uruguay's development bank to get the whole concern moving again.
Fripur was for many years Uruguay's largest fish processing plant with a twelve vessels fleet and annual exports of over 70 million dollars. However it's not yet clear how the Spanish origin family, Fernandez, finally decided to give up the business. The Fernandez family had excellent political contacts: they had one of their aircrafts at the service of then presidential candidate Jose Mujica campaign and when he finally was elected, the family paid for the presidential sash and baton, and financed an open street party celebrating the presidential inauguration.
Furthermore the wife of Uruguay's head of Fisheries Department Dinara, at the time, was the secretary of one of the Fernandez brothers.
Cooke Aquaculture, according to their own site, was established in 1985 as Kelly Cove Salmon by Gifford, Michael and Glenn Cooke . The company's origins were humble, beginning with a single marine cage site containing 5,000 salmon. Four years later the family decided it needed a consistent and independent supply of eggs and smolt so it purchased Oak Bay Hatchery.
Recognizing that integration would become essential to competing worldwide and desiring to control their own destiny, the Cookes embarked on an aggressive plan for growth that continues to this day with acquisitions and a strategic search for development opportunities.
Over the years the company expanded its facilities, product lines and distribution networks to become the fully integrated corporation it is today with operations in New Brunswick, Prince Edward Island, Nova Scotia, Newfoundland, Maine, Chile, Spain and Scotland as well as sales people in major centres in the United States and Canada.
Through its wholly-owned subsidiaries, Cooke Aquaculture processes and sells 115,000 metric tons (whole fish equivalent) of Atlantic salmon and 20,000 metric tons (whole fish equivalent) of sea bass and sea bream each year and annual sales are valued at nearly $1 billion.