Argentine government creates registry to weed out hooligans from football
Friday, February 5th 2016 - 06:40 UTC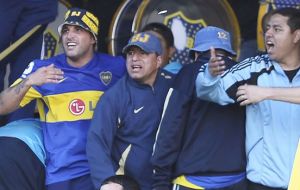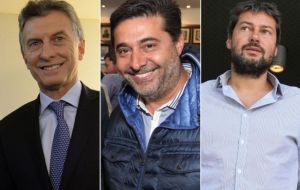 The Argentine government officially unveiled the National Registry for Admission to Football Matches. The measure was announced by the Security Ministry, which released a statement saying they "needed the cooperation from the clubs affiliated with the Argentine Football Association (AFA), who will bring us the names of the people who are not allowed to attend soccer matches."
Fans who have been involved in violent instances in the past will be placed on a list that will include their full names, National Identification Document (DNI) number, favoured teams and reason why measures were taken against them.
The new move was announced following a meeting between President Mauricio Macri, AFA General Secretary Daniel Angelici and Treasurer Matías Lammens last week.
The measure closely mirrors the "AFA Plus" scheme, pioneered by the AFA last year which required all attendees at soccer matches to register with the scheme and so receive a special card which would be requested on entry to matches.
In related news AFA president Luis Segura said he was surprised by the APREVIDE's (Agency for the Prevention of Violence in Sport) decision to suspend seven Gimnasia y Esgrima La Plata's players and five Estudiantes de La Plata's players, after the shocking violent witnessed during La Plata derby on Sunday. Gimnasia was also ordered to play its next two home matches behind closed doors.
"People of AFA asked for information from APREVIDE about the decision they took. I'm a little surprised, but we will see," said Segura in an interview with TyC Sports.
Fighting broke out as Sunday's match between the sides went into stoppage time with rival players punching and kicking each other during a brawl that lasted about four minutes. The match was abandoned.