Punta Arenas expects to become homeport for an Antarctica cruise line
Thursday, February 18th 2016 - 06:32 UTC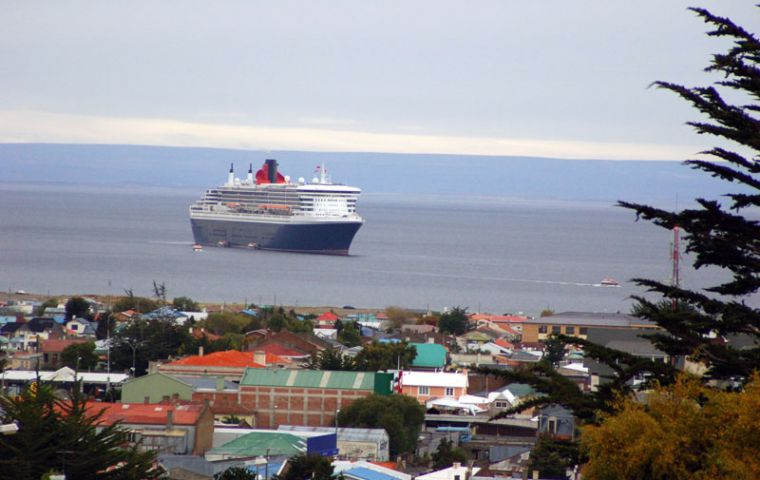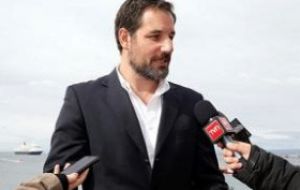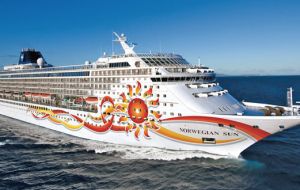 Punta Arenas in the extreme south of Chile is encouraged by the cruise industry prospects for its port and facilities: this season Norwegian Sun has returned with at least ten calls and for 2016/2017 a line will be cruising to Antarctica with Punta Arenas as a home port.
"The great milestone for the 2016/17 cruise season, from October to March is that we will have a cruise line operating from Punta Arenas to Antarctica. Not only that but since they will have Punta Arenas as a homeport the passenger exchange will be taking place here", said Ignacio Covacevich, general manager of the Austral Port Enterprise which runs Punta Arenas harbor.
Covacevich said that one of the advantages is that passengers will be flying in from Santiago and will spend overnight or more time in the city, before boarding, and maybe on their return take time for some tour or visit to the region's national parks or other attractions.
"We want to make sure Punta Arenas becomes a homeport" with all the advantages that entails.
As to the current season Covacevich said it was turning out far better than expected particularly since Norwegian Line has returned with at least ten calls and probably some 20.000 visitors.
"We have the infrastructure, the Prat jetty has been working successfully and it's not by chance that for the first time in ten years Queen Mary 2, one of the largest and most fabulous cruise vessels called at Punta Arenas", indicated proudly Covacevich.
"Queen Mary 2 is iconic and any port it calls, gets on the spotlight. While she was here everything worked out nicely, which is a powerful indicator".
Covacevich who is also president of the South Cone Ports Corporation, which includes ten Chilean ports involved in the cruise industry, was enthusiastic about strong lobbying in favor of a bill before the Chilean Senate to consider the cruise tours as domestic calls.
"This refers to vessels with over 400 passengers and would give travelers more leeway. Currently a passenger that boards in Valparaiso can't come ashore in Punta Arenas, he must do so in a foreign port. If the 'domestic' trips' bill is finally approved, it will allow for shorter tracks", pointed out Covacevich.
In effect, currently in Chile most cruise tours take fifteen days because of this limitation while in the rest of the world, 90% of tracks average seven days: this would mean more vessels calling in Punta Arenas, and also as a port for the exchange of passengers.
Currently most Antarctica tours are monopolized by neighboring Ushuaia in Argentina, but Punta Arenas is a leading terminal for supply vessels, from different countries, to the different bases in Antarctica. It has the infrastructure, expertise and reliable support vessels, plus the fact that the Chilean Antarctic Institute is based at the extreme south city.