S&P sends Brazil's credit rating deeper into junk territory; officials 'surprised'
Thursday, February 18th 2016 - 06:57 UTC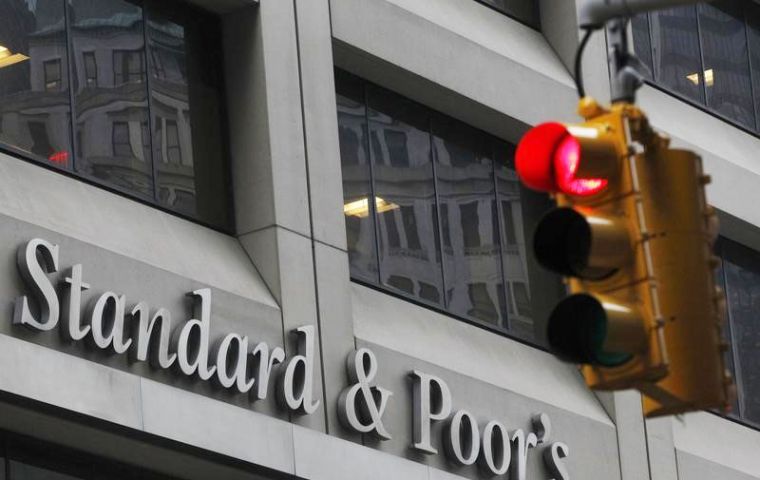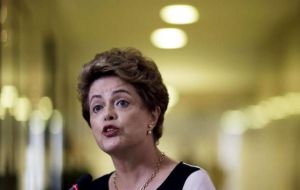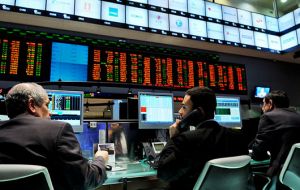 Standard & Poor's downgraded Brazil's credit rating deeper into junk territory on Wednesday, citing its failure to curb its fiscal deficit, in a surprise blow to President Dilma Rousseff`s bid to haul the economy out of its worst recession in decades.
S&P cut Brazil's sovereign credit rating to BB from BB+ with a negative outlook, just five months after becoming the first agency to strip the country of its coveted investment grade. Fitch ratings followed suit in December.
Standard & Poor's highlighted the government's inability to plug the widening fiscal deficit amid a deepening political and economic crisis. Brazil's economy, the largest in Latin America, is on track for its worst recession since records began in 1901, after contracting around 4% last year.
"We now expect a more prolonged adjustment process with a slower correction in fiscal policy, as well as another year of steep economic contraction," S&P said in a statement.
Brazil's budget deficit has mushroomed since Rousseff took office in 2011. The deficit equaled 10.3% of GDP in 2015, nearly five times its shortfall in the 12 months to mid-2011. By comparison, at the height of its debt crisis in 2009 Greece had a deficit of 15.2% of GDP.
The downgrade caught Brazilian officials by surprise. Once the rising star among major emerging economies, Brazil now shares the same rating of its much poorer neighbors.
"We were considering this possibility, but we didn't think it would come so quickly," said a presidential aide, while another government official said the surprise move could prompt the administration to announce a series of fiscal measures as soon as Friday.
The government is working on legislation to reduce its fiscal goal for 2016 as revenues plummet. The government is also considering a budget freeze of around 24 billion reais ($6.02 billion), down sharply from the near 70 billion reais in 2015, the official told Reuters.
In an official statement, the finance ministry said it was confident the downgrade will be reversed as soon as measures to rebalance the public accounts and bolster growth start to take hold.
Brazil's benchmark Bovespa stock index and its currency gave back some of the day's gains immediately after the decision.
The downgrade could exert further downward pressure on the real currency and prompt investors to exit an economy that only four years ago was growing above 4%, and raise borrowing costs for the government and corporations. The real currency lost more than 30% of its value last year.
Barclays said it expects S&P to downgrade Brazil again by the end of the year as political turmoil is likely to continue. Moody's and Fitch could downgrade the country in the first half of the year, Barclays said in the research note.