The RAF Search and Rescue force disbandment parade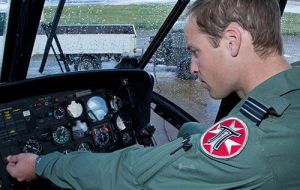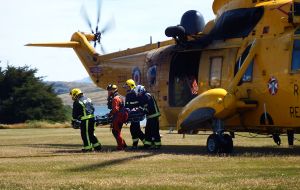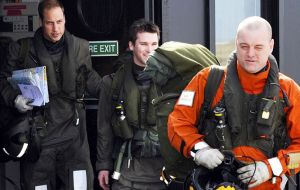 Thousands of people owe their lives to this unique unit whose iconic, but ageing, yellow Sea King helicopters have plucked injured fishermen from raging seas, winched climbers from treacherous cliffs, and airlifted flood victims from the rooftops of their homes.
Among those paying tribute to the Force's achievements, at RAF Valley in Anglesey, were the Royal couple who were based in Wales for three years while The Duke of Cambridge served as a SAR pilot and aircraft Captain, completing 156 missions that assisted 149 people.
Since official records began on 1 January 1983, RAF SAR helicopters in the UK have responded to a total of 34,122 callouts and have given life-saving assistance to 26,916 people.
But the service itself dates back to 1941 when it was formed and equipped with high speed launches and fixed wing aircraft to rescue wartime pilots whose aircraft ditched in the English Channel and North Sea.
Over 75 years of continuous operations – one of the longest peacetime operations conducted by any British military unit - SAR Force personnel have earned the highest number of non combat gallantry awards given to any RAF unit including six George Medals and more than 50 Air Force Crosses.
RAF SAR Force Commander Group Captain Steve Bentley said: "The parade provides a chance for us to reflect on the achievements of the RAF Search and Rescue Force in the UK.
"Not only has the Force contributed to saving many lives, but the pioneering work of the RAF SAR Force, and its predecessor, The Directorate of Air/Sea Rescue, developed many of the helicopter life-saving techniques which are in use today by others around the world.
"The hallmark of Search and Rescue personnel, both past and present, has been their commitment, sense of teamwork and trust in each other, and selfless dedication to the task of saving lives. They can take immense pride in their achievements."
Following the disbandment parade the Royal couple had the opportunity to meet current and former SAR personnel – some of whom served with the Duke during his career as a SAR pilot.
Search and Rescue duties in the UK have transferred to Bristow Helicopters Ltd which operates the service on behalf of the Maritime and Coastguard Agency under a contract awarded by the Department of Transport.