Citibank selling consumer banking in South America's three largest economies
Monday, February 22nd 2016 - 08:35 UTC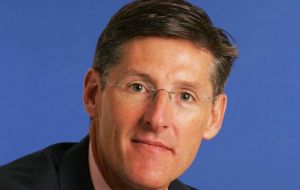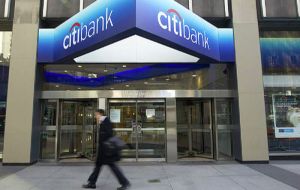 Citibank is planning to sell the consumer banking operations it has run for a century in Argentina, Brazil and Colombia as South America's three biggest economies suffer a major downturn. The New York-based bank said in a statement that its decision was prompted by a desire to allocate resources where it can generate the best returns.
The decision to eliminate its services affects depositors in more than 50 cities in the three countries.
"We have decided to focus our efforts on opportunities with our institutional clients in these countries and throughout the wider region," chief executive Michael Corbat said in a press release.
The US bank, built with a series of acquisitions dating back to the 1980s, has been trying to slim down since the financial crisis to be as profitable as its rivals.
Barely six months into his tenure, Corbat counted at least 21 markets with exceptionally low returns on assets and substandard operating efficiency as candidates for restructuring.
The Wall Street bank, like its peers, has had to resort to aggressive cost controls as near-zero interest rates, a slump in oil prices and investor caution due to worries about slowing growth in China have hurt its revenue growth.
The bank in 2014 dropped consumer banking in 11 other Latin America nations.
Citi's consumer business accounts for about half of the company and is heavily weighted towards US credit cards.
The businesses being sold are a part of its consumer banking operations and will be transferred to Citi Holdings. They will report financial results as part of Citi Holdings from the first quarter, the bank said.
Citi Holdings is the division that holds all non-core assets that the bank is winding down or selling. By shifting the Latin American businesses to the Citi Holdings run-off portfolio, Corbat will move closer to his target even before the units are sold or closed.
At the end of the fourth quarter, Citi Holdings had US$74 billion in assets, 43% lower than a year earlier, and represented about four percent of total Citigroup assets.