Argentina to issue 15bn in bonds to end litigation with holdouts and return to global money markets
Tuesday, February 23rd 2016 - 06:56 UTC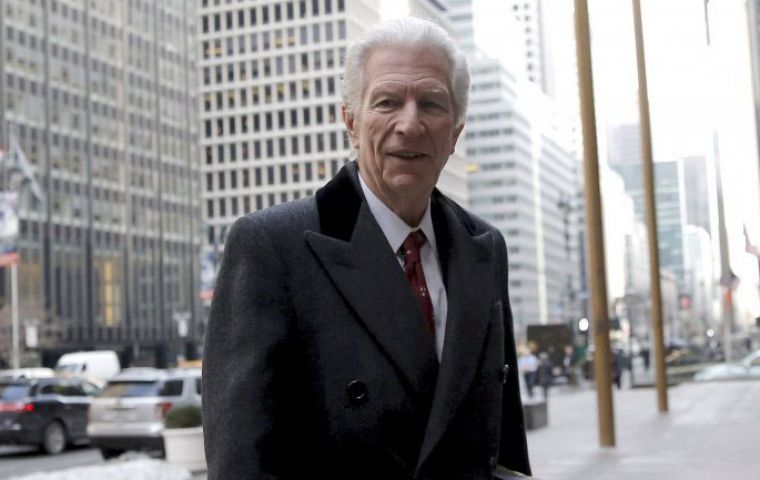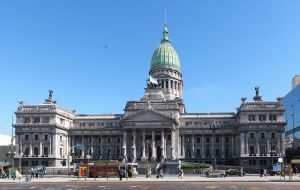 Argentina is planning to issue an estimated 15bn dollars in bonds, with which to pay the bondholders involved in years of litigation, and thus abandon its default situation which impedes it from having access to global money markets. The news was released by the Argentine Ministry of Finance.
The sum should be enough to cancel the 6.5bn dollars demanded by holdouts who have accepted the last pre-accord reached in New York with the mediation of Special Master Daniel Pollack, and who are willing to a 25% 'shave', as proposed by Argentina.
Another 8.5bn will be spent in paying debt in the hands of European bondholders and those who still are holding discussions in New York with the Argentine team of negotiators.
Last Friday New York Federal judge Thomas Griesa ratified his willingness to lift injunctions placed on debt payments owed to creditors that participated in previous restructurings, as long as the Argentine congress lifts the so called 'lock bill' and sovereign payments bill plus complies with the pre-accords reached with the holdouts that accepted the President Macri administration proposal.
This means paying holdouts cash with dollars to be collected from a new issue of bonds once the Argentine congress complies with lifting the controversial bills, which is expected to take place next month when the new legislature is inaugurated.
Although the Macri administration does not have sufficient votes by itself in Congress, apparently it does have a consensus support that will enable the lifting of the controversial bills, as has been worked out for other issues. President Macri and his cabinet are optimistic about reaching the necessary understanding in Congress.
Likewise on Monday Argentina moved to drop its appeal of a US judge's ruling that blocked Citigroup Inc last year from processing interest payments to holders of $2.3 billion in bonds issued under the country's local laws.
A federal appeals court in New York had been set to hear the case on Wednesday. But in court papers, Argentina's lawyers said recently elected President Mauricio Macri's administration had decided not to pursue the appeal.