Moody's downgrades Brazil's sovereign debt to 'junk territory'
Thursday, February 25th 2016 - 06:50 UTC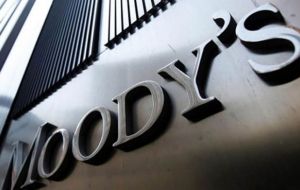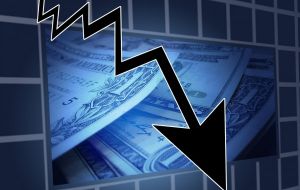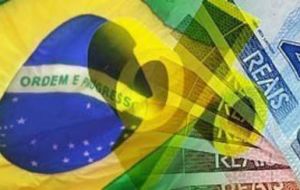 Moody's Investors Service on Wednesday joined the two other major credit rating agencies in downgrading Brazil's sovereign debt to junk territory. Moody's lowered Brazil's credit rating by two notches from Baa3 (its lowest investment-grade rating) to Ba2 and changed the country's outlook to "negative," a move that follows similar actions by Fitch Ratings and Standard & Poor's.
"The downgrade was driven by the prospect of further deterioration in Brazil's debt metrics in a low growth environment, with the government's debt likely to exceed 80% of GDP within three years," Moody's said.
The ratings action also cited the country's "challenging political dynamics, which will continue to complicate the authorities' fiscal consolidation efforts and delay structural reforms."
President Dilma Rousseff's administration responded to the latest downgrade by saying the ratings action would not affect its commitment to the fiscal consolidation "necessary to stabilize the trajectory of public debt."
It also said Brazil's recession-hit economy had "mid-term recovery prospects," cited public-spending cuts aimed at getting the country's fiscal house in order and expressed its determination to reform the country's costly retirement and pensions system.
The downgrades have occurred even though analysts note that Brazil's foreign currency reserves are far in excess of its international liabilities.
Besides Brazil's economic woes, Rousseff faces a possible impeachment trial over alleged accounting irregularities in 2014 and 2015.
Analysts estimate that Brazil's economy shrank by 3.7% last year and are forecasting an additional 3.4% contraction in 2016. The worst consecutive-year performance in almost a century.